Bespoke cake makers for London & the Queen Charlotte's Ball!
Here at Brigit's Bakery, we wear many hats. Or perhaps it would be more apt to say that we bake many cakes! As well as serving mouth-watering cakes in our boutique bakery in Covent Garden and on our infamous Afternoon Tea Bus Tours, we like to think of ourselves as bespoke cake makers for London. We just love to create cakes for any occasion - big or small.
Just last month, we created the show-stopping birthday cake as a centrepiece for the 2021 Queen Charlotte's Ball. The cake (with an undeniable wow factor) was designed and made by our professional pastry chefs, Fehmee John and Alex Sobusiak and assembled on-site at One Whitehall Place due to its complexity.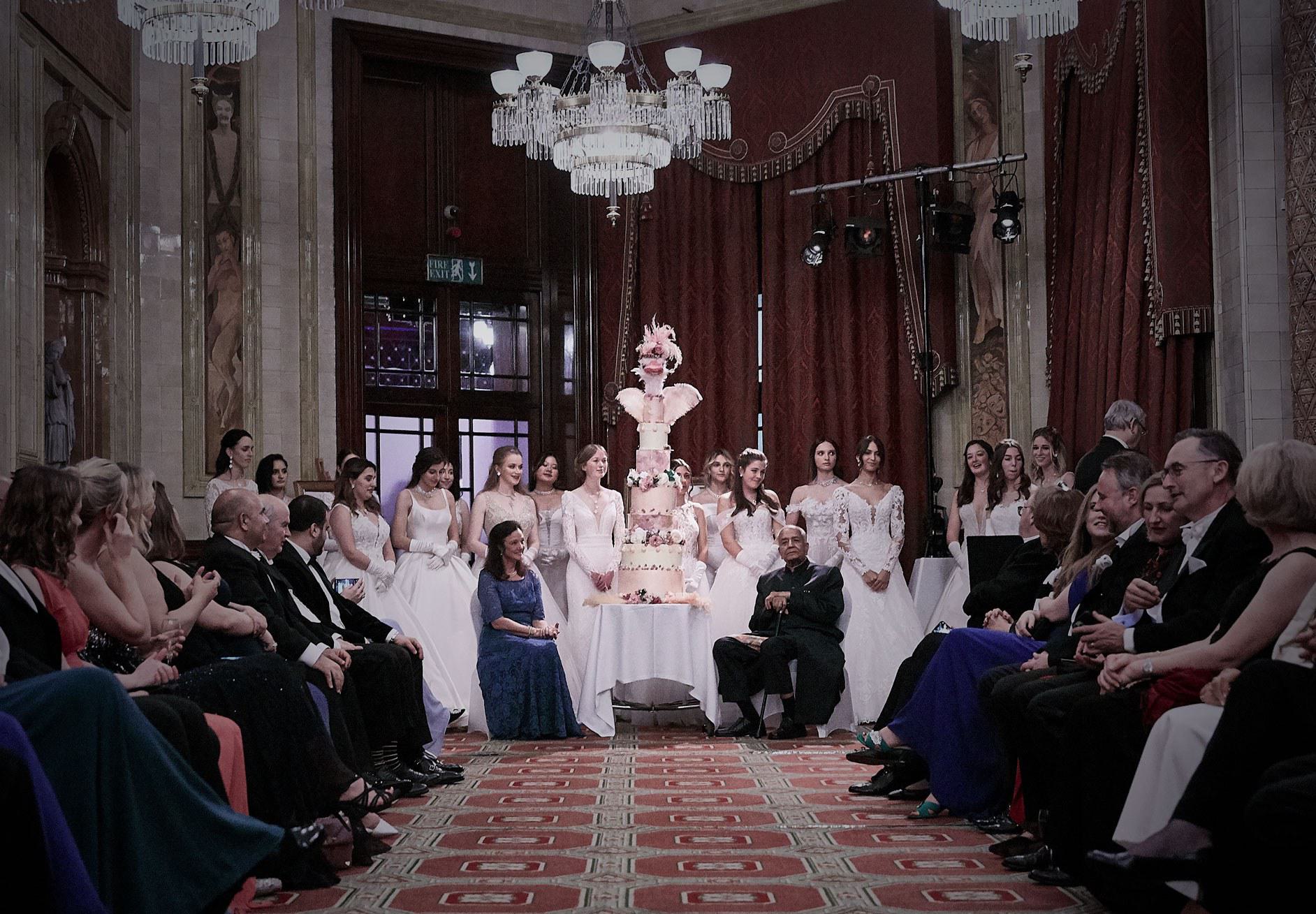 What's the Queen Charlotte's Ball?
Queen Charlotte's Ball was established in 1788 by HRH Queen Charlotte. The tradition continues to the present day and remains the most prestigious and sought-after debutante ball in the world. It sees young women from aristocratic, wealthy or famous families gather together to enjoy a sumptuous feast, the finest Champagne, and dancing. And with tables starting at £2,500, attendance is strictly for the well-to-do.
The Queen Charlotte's Ball now has a strong focus on raising money for children in need worldwide. Other than various grand venues in London, cities like Shanghai and Dubai have also hosted the ball. The London Season runs for six months of the year and includes special occasions such as sporting events, cocktail parties, dances and concerts. And the Ball is definitely the pinnacle of this season.
Each debutante will have been rigorously interviewed before they are selected (and paid thousands of pounds). This is to ensure they are intelligent with good core ethics and either aristocratic or with professional backgrounds. The "deb of the year" is chosen according to who has worked the hardest during fundraising activities throughout the season and shown the most enthusiasm. This year, debutantes worked through Covid to raise money for the charity, raising tens of thousands of pounds.
You can find more information about the event in the Mail Online, the Insider, and The London Season.
About the bespoke cake for the Queen Charlotte's Ball
About the bespoke cake for the Queen Charlotte's Ball, the brief was simple. The cake needed to be 7ft tall! Our team of cake makers here at Brigit's Bakery came up with the ostrich idea to represent royalty. After all, isn't ostrich the queen of all birds?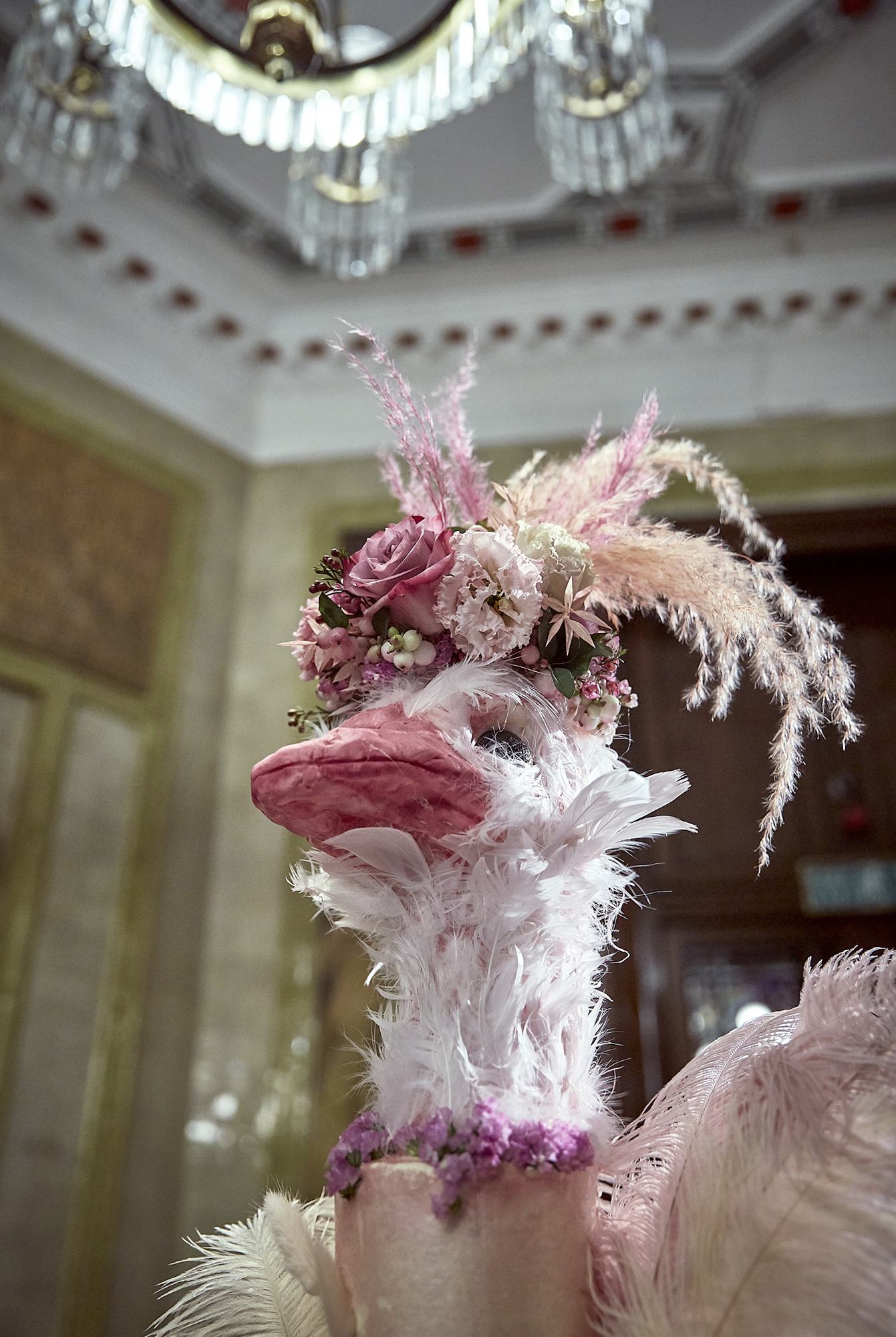 Gabby Weithofer drew up the designs for the cake. And then the team came up with the cake flavour, colour, and decoration. Our incredible team of bespoke cake makers for London's Queen Charlotte's Ball came up with an incredible 7-tiered vertical Victoria sponge cake with mascarpone mousse and raspberry compote filling. Only the 18-inch bottom tier was made as a cake - the remaining tiers were either dummy or perspex and decorated with pastel pink, yellow, and white royal icing buttercream and beautiful flowers.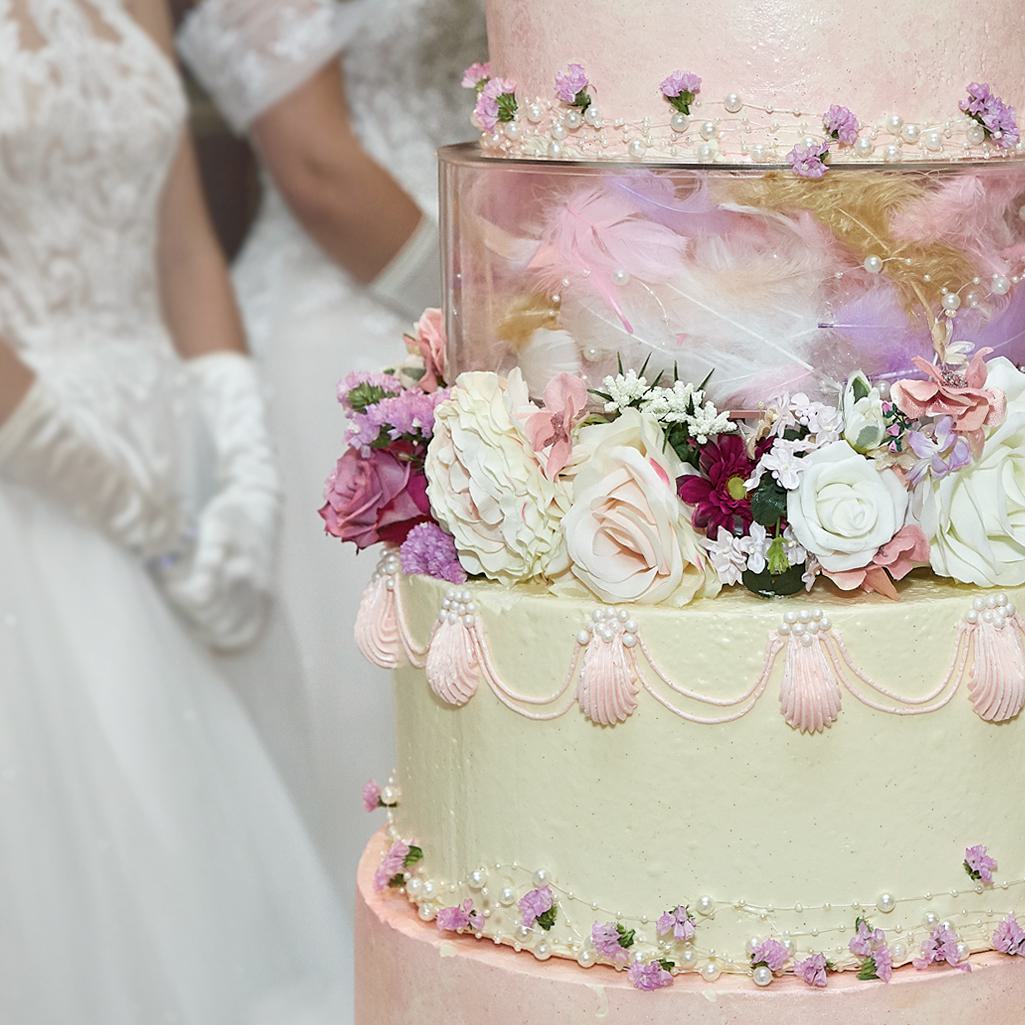 The guests also enjoyed three delicious mini roulade vertical Victoria sponge cakes each. Each roulade came with an opalys whipped ganache, fresh raspberry, and a rose petal. Did you know it took nearly three days for the team to produce and decorate the cake? The sculpted ostrich alone took two entire days to sculpt! And our two pastry chefs Alex and Fehmee personally transported it and assembled it on-site.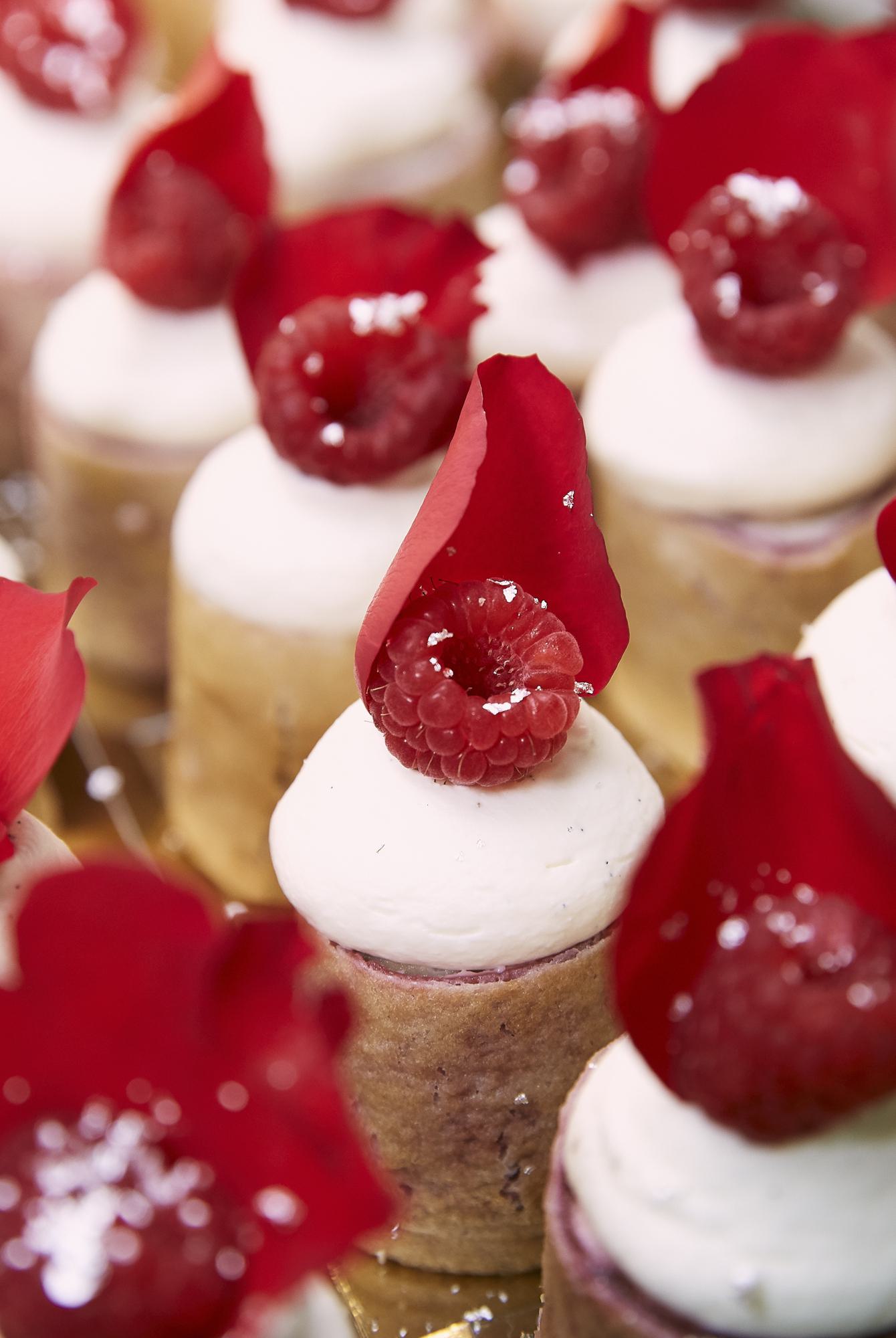 Queen Charlotte's Ball 2017 and Brigit's Bus
Because of our ongoing relationship with Queen Charlotte's Ball events team, Brigit's Bakery contributed to Queen Charlotte's Ball in the past. For the 2017 ball, Brigit's Bakery provided one of our classic Routemaster buses to take the debutants to the ball - completely in style with our sumptuous afternoon tea served on board.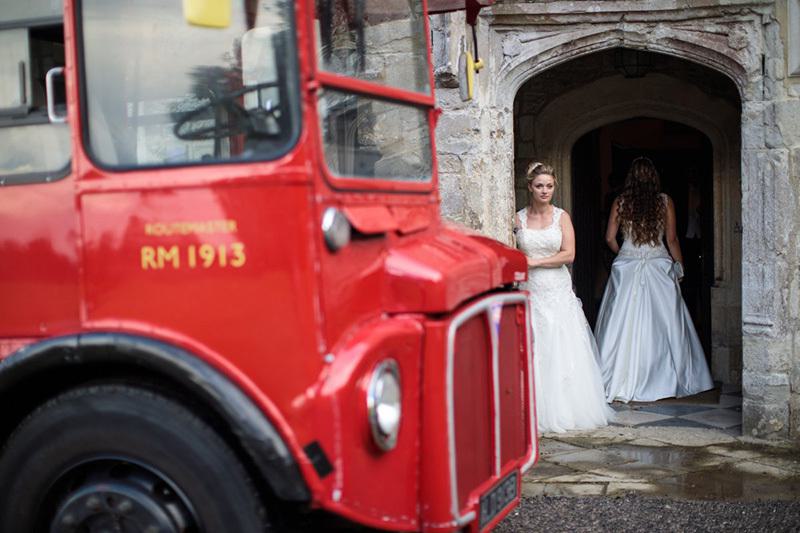 Bespoke cakes in London for your birthday, wedding, or event
If you're looking for an unusual, show-stopping creation for a special occasion that will look fantastic on your dessert table, get in touch with the team at Brigit's Bakery and calls us on 020 3026 1188. Our talented teams of bespoke cake makers for London are true masters in both cake creation and cake decoration. From red velvet to chocolate ganache, we can create all sorts of bespoke cakes, including personalised birthday cakes, wedding cakes, or any sort of celebration cake to make your special day truly extraordinary. So whether it's a hen party, an anniversary, a baby shower, gender reveal or even a product launch, we've got you covered with the most delicious cakes, cupcakes, or cake pops.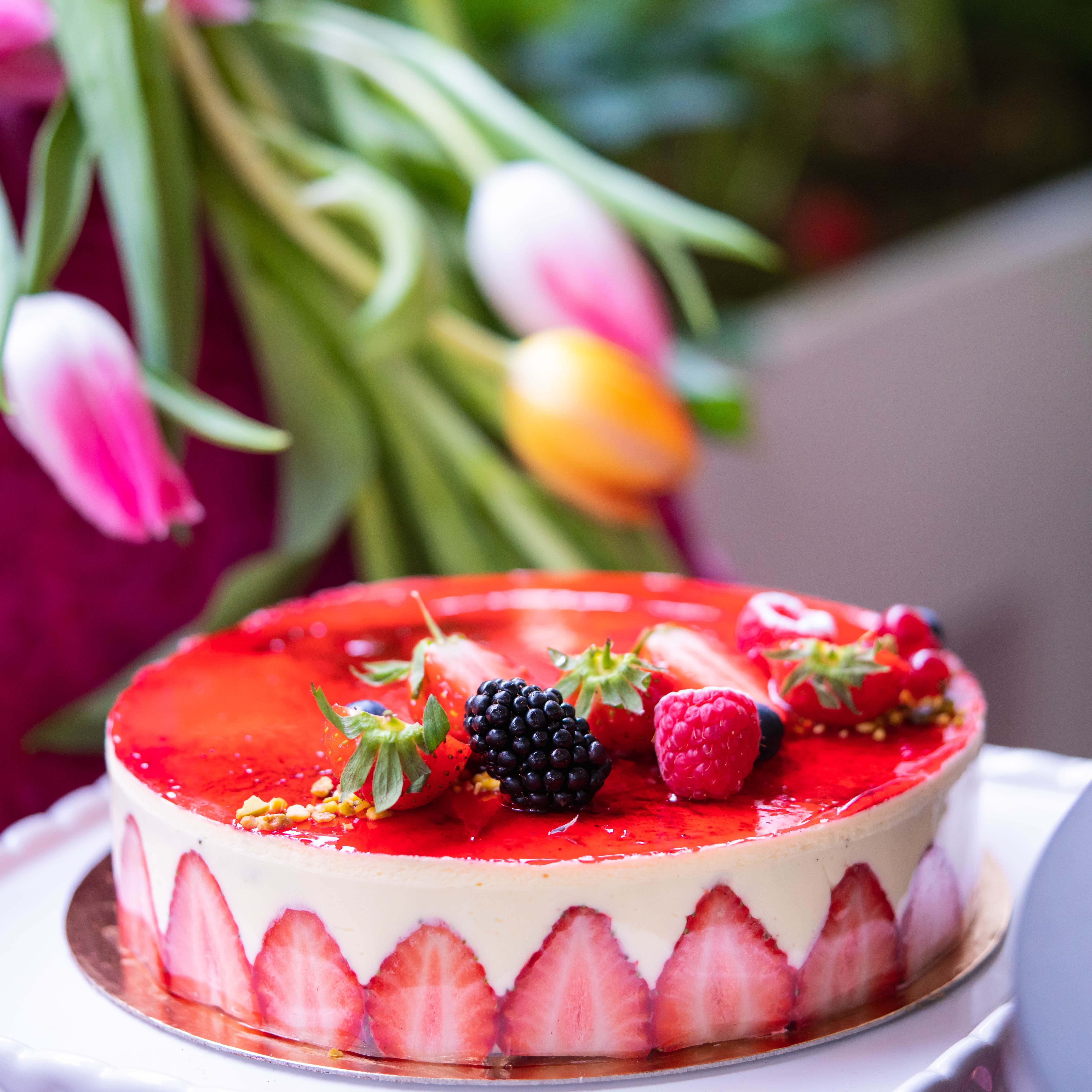 Simply give us a call and we'll find a suitable time to discuss your requirements. We'll also make suggestions on the type of dessert we could create for you. We can produce cakes of all sizes and flavours to suit your needs.
Or if you're looking for a venue, why not check out our Private Hire section? There's our Bakery in Covent Garden, our London Buses, and even a Boat available for hire. We offer a variety of catering options to suit all requirements. So what are you waiting for? If you're on the market for a team of bespoke cake makers in London, you've just found the best one!