Valentine's Day Afternoon Tea
With Valentine's Day fast approaching, have you decided how you are going to show your appreciation for your loved one? Here at Brigit's Bakery, we have the perfect romantic treat for you and your other half.
Why not take them for a special Valentine's Day Afternoon Tea?
Read on to find out more about how Brigit's Bakery is celebrating Valentine this year.
But first, let's take a quick virtual tour around the world to find out what Valentine's Day is all about. Where and when did this celebration start? Why do we exchange gifts with the people who hold the keys to our heart on this special day?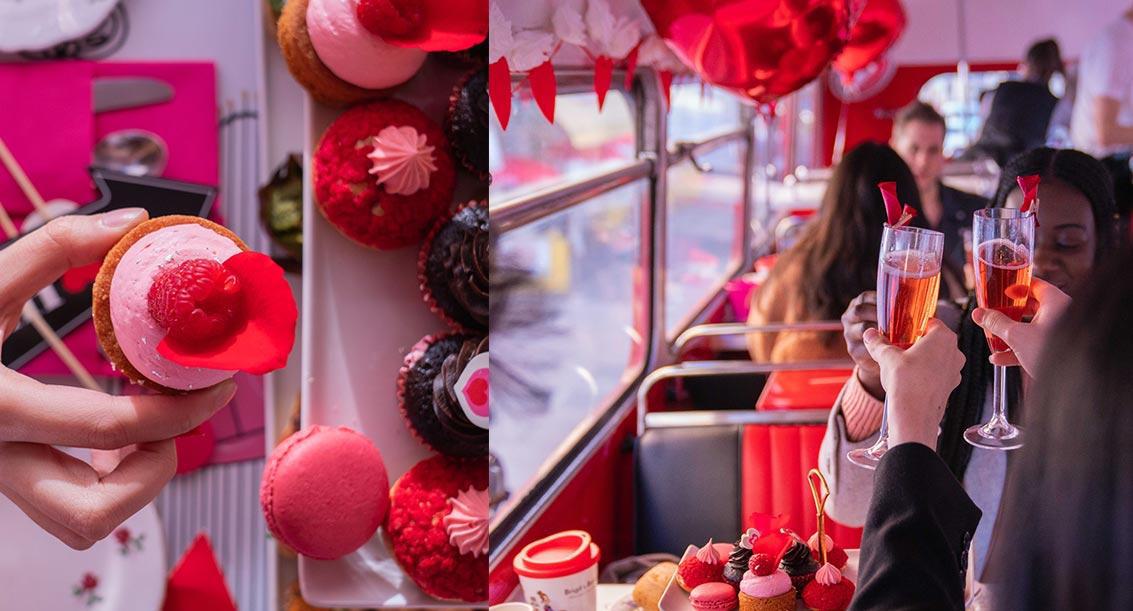 What is Valentine's Day?
Did you know that Valentine's Day (also called Saint Valentine's Day or the Feast of Saint Valentine) gets its name from a Christian martyr? This Western Christian feast originated back in the 5th century. Not bad, right? Although we'll go out on a limb here and say that lovers back then probably didn't use to exchange flowers and boxes of chocolate with each other!
Today, the 14th of February is widely recognised and celebrated in many countries as a cultural, religious, and commercial celebration of romance and romantic love. But obviously, it's not always been about buying cards and chocolates.
When did the celebration first start?
Much like the tradition of afternoon tea, the modern Valentine's Day custom developed in early modern England and then spread through the English-speaking world. According to Wikipedia, the Feast of Saint Valentine became associated with romantic love much later, in the 14th century. The medieval literature of those times is full of examples of knights setting out on adventures to impress and woo the ladies in their lives! They called it 'courtly love' – the kind of love we read about in books. But we'll have to wait a few more centuries until the celebration becomes mainstream.
It's only in the 18th century that Valentine's Day turned into the special celebration it is today. It became an occasion for lovers to express their love for one another by gifting flowers, sweets, and sending greeting cards – known as 'valentines'. Of course, back then, valentine cards were handwritten and lovingly crafted. Now, the heart-and-Cupid-filled cards are mass produced but just as well-received as a romantic gesture, don't you think?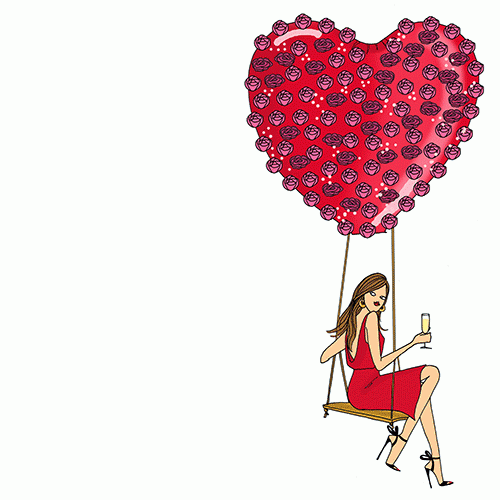 Valentine's Day around the world
Valentine's Day is known by different names depending on where on you go, and as with pretty much anything, traditions vary locally. That's the beauty of the world we live in! In some Latin American countries, like Puerto Rico, Costa Rica, and Mexico, for example, Valentine's Day is a celebration of friendship too. It's not unusual to see people perform acts of kindness towards their friends. In Brazil, on the other hand, the 14th of February isn't celebrated at all! Too close to the partying that goes on during their world-renowned Carnival. Who can blame them for wanting a rest, right? So the Brazilians celebrate romantic love in June instead.
Japan has an interesting take on Valentine's Day. They only introduced the celebration in 1936, but it became really popular in the 1960s. It's now a tradition for ladies to give chocolates to their colleagues at work. But cards, flowers, and dinner dates aren't that popular at all. Sounds like it's all about the chocolate! China and India also have their own traditions, linked to popular culture and legends that date back centuries. In the Philippines, Valentine's Day is (unsurprisingly) the most popular day for weddings. Apparently, some areas celebrate wedding ceremonies for no charge. But that's probably just to make up for the massive increase in flower prices!
Exchanging gifts on Valentine's Day
In the UK, the US, and other European countries, staggering amounts of cards (we're talking multiple millions here) are exchanged every year on Valentine's day. In fact, the 14th of February is the second biggest occasion for buying and exchanging cards. And we all know what the first one is – Christmas, of course!
But it's not just all about cards. Flowers, chocolates, and jewellery (if you're lucky!) are some of the go-to gifts for this occasion. And for the ones who prefer experiences and days out to gifts, going out for dinner or setting off on a romantic weekend for two will definitely impress your Valentine.
Celebrate with a special Valentine's Day Afternoon Tea
Speaking of treats and experiences, if you're on the lookout for a special way to spend Valentine's Day with your loved one, why not start a new tradition this year? Here at Brigit's Bakery, we have a few treats in store for you. You could surprise your loved one with a trip to Covent Garden to our exclusive, luxury Brigit's Bakery.
With various Afternoon Tea dietary options we cater for all and there's also our bottomless Champagne or Gin Afternoon Tea if you really want to indulge! Or, if you'd rather be homebound and live in London, why not book a Brigit's Bakery Afternoon Tea Delivery and have it delivered to your home for a romantic afternoon tea at home?
Either way, we'll impress you with our delicious selection of finger sandwiches and cream and jam cakes while you indulge in a selection of baked scones with clotted cream and jam and other savoury treats. Add your own glass of champagne, and you've got the most perfect romantic afternoon tea for two.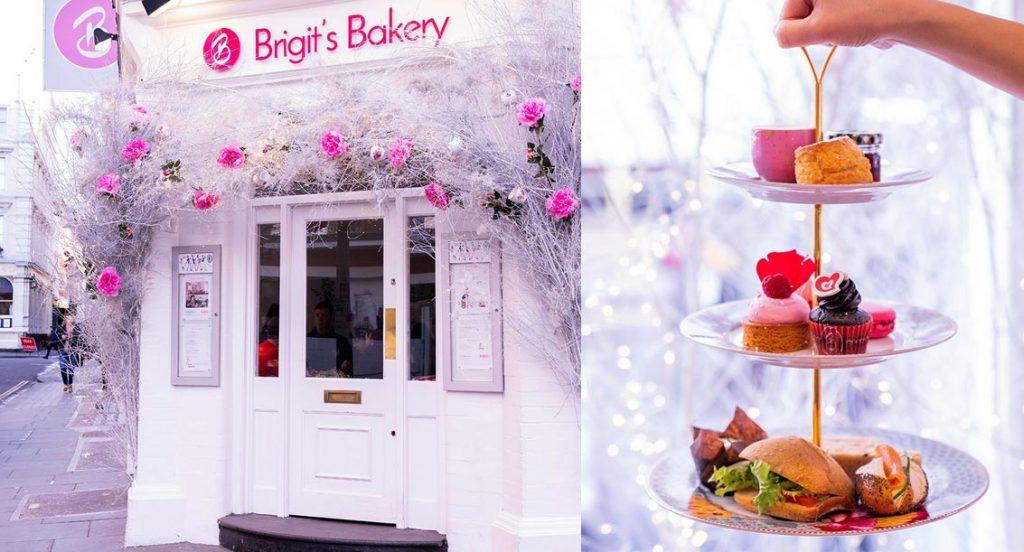 Valentine's Day Afternoon Tea on a bus!
Want to wow your Valentine? Then come and join us for a Valentine's Day Afternoon Tea on board on one of our vintage buses. We'll take you for a tour of London while you enjoy your romantic afternoon tea for two (with a French twist!).
Watch this space for more details about our exclusive Valentine's Day Afternoon Tea menu. But as with any of our offers, we cater for a wide selection of dietary options to suit everyone, including our Traditional Afternoon tea menu, Vegan Afternoon Tea, Vegetarian Afternoon Tea, Halal Afternoon Tea, and Gluten-free Afternoon Tea.
Spaces are limited and places on our exclusive tours get snapped up quickly, so book now to avoid disappointment.