The Best London Bus Tour by @sipdinedesign
Here at Brigit's Bakery, we just love getting feedback from our customers and video reviews. Especially when they say that we are the Best London Bus Tour! So, we thought we'd share this video by @sipdinedesign. She enjoyed a tour on one of our buses this October and made a fabulous video about it all.
Here's what @sipdinedesign had to say about why we are the best London Bus Tour:
Afternoon tea might be for the Queen, but Brigit's Bakery can make you feel like royalty! I had a blast on their afternoon tea bus tour. And I can't recommend it enough to anyone who's traveling around London.

Not only did I learn my way around London, I also got to experience the British ritual of having afternoon tea. When the tour was over I felt comfortable wandering around the city on my own. And I was more familiar with British customs which made my trip that much more enjoyable.
Brigit's Bakery Afternoon Tea Bus Tour lasts an hour and a half on an awesome double-decker bus. One of the things I loved most about the tea bus, is that it gave us the opportunity to see tons of attractions in a short space of time.
So, during our tour we saw the Royal Albert Hall, Marble Arch, Houses of Parliament, Westminster Abbey, Hyde Park, Big Ben and tons of other places. I absolutely loved that when we were driving by the attractions, the tour guy gave us interesting facts about them.
In addition to the normal tour, they have tons of different options for tours, you can do themed teas like Halloween and Christmas. You can even have a hen party on the bus or if you're a Gin lover they have a Gin specific tour.
The thing I'm looking forward to trying next time is a fine dining experience called Chefs' Bus. You can actually have a gourmet dinner served to you as you're driving around the city.
Full blog post here: https://www.sipdinedesign.com/home/Lo…
Follow her adventures on Instagram: https://www.instagram.com/sipdinedesign/
---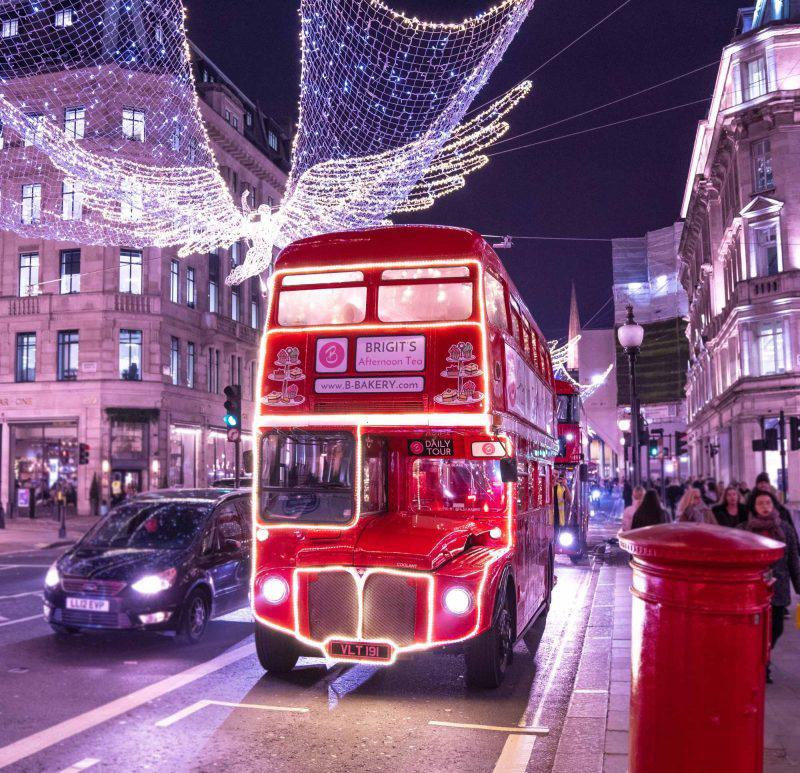 Check out our Best London Bus Tour, or regular bus tour and our upcoming themed bus tours…
Book your spot now to avoid missing out…