What's the difference between high tea and afternoon tea?
Here's a question we often get asked - what's the difference between high tea and afternoon tea? And is there really a difference, or can the terms be used interchangeably? Here's our take on this.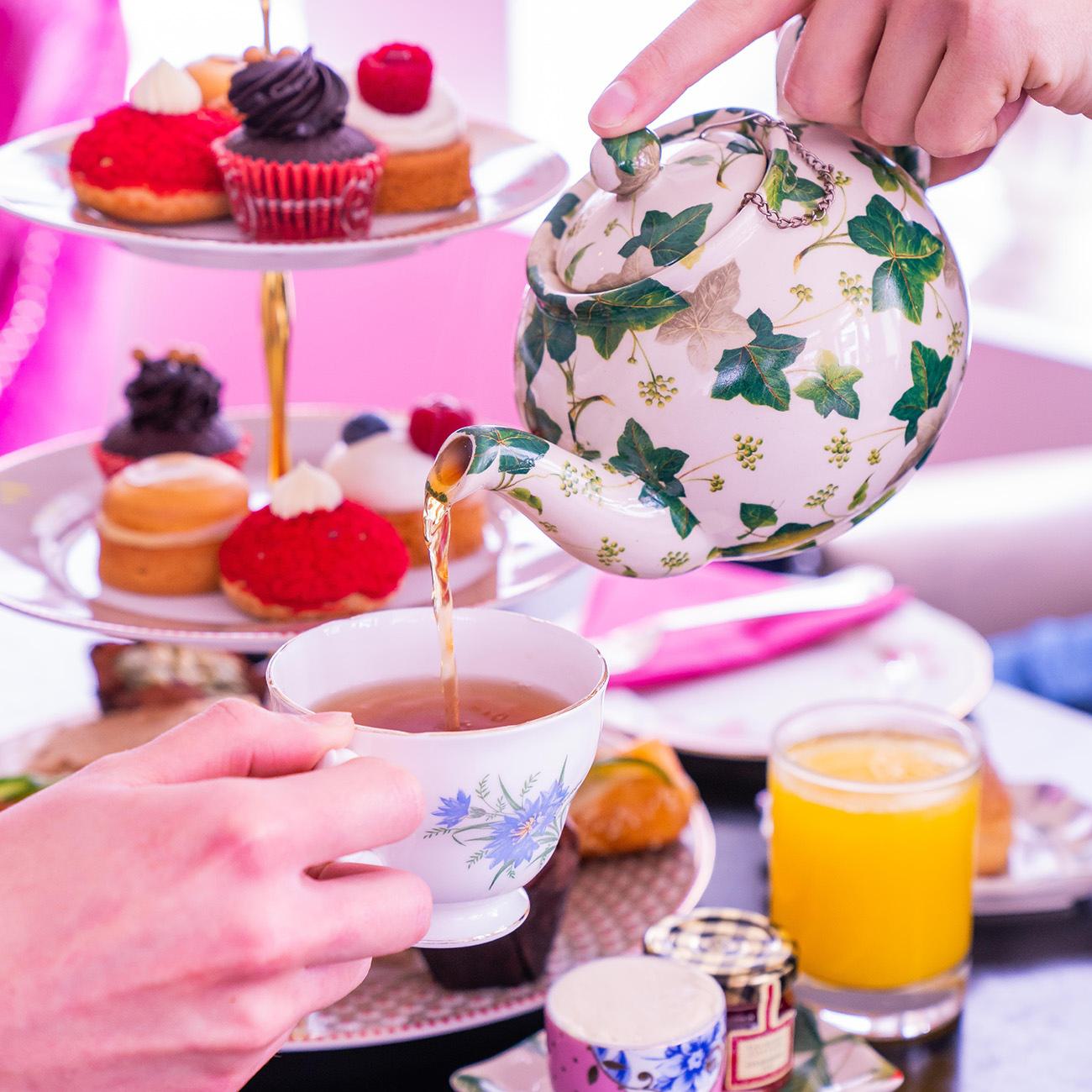 What is the origin of 'afternoon tea'?
'Afternoon tea' refers to a quintessentially British tradition established by Anna, the Duchess of Bedford in the 19th century. When first introduced, the practice of sitting down for afternoon tea wasn't seen as a treat. In fact, it had a very practical purpose - to fill the gap between lunch and dinner. In other words, afternoon tea was born as a snack!
It all started when a peckish Duchess, around 4 pm, would ask for tea, finger sandwiches, scones with clotted cream, and cakes to be served in her room. What began as a private affair became more of a social occasion (or tea party!) when the Duchess got into the habit of inviting relatives and friends to join her. At the time, tea would be served on low comfortable chairs and tables. And all the while the Duchess and her upper-class guests would chat and gossip. And, when available, they'd enjoy the entertainment.
So as the invites from the Duchess kept coming and more people started to host their own gatherings, afternoon tea slowly turned into a tradition all over the country. But of course, at first, this only happened amongst the royals and the rich. Because sadly, back then, tea parties weren't something that anyone outside the aristocracy circles could afford to have.
So what is 'high tea'?
For working-class men (and, during and after the two World Wars, for women too), sitting down to have a hot cup of tea with a bite to eat had to wait until after work - i.e. 5 pm onwards. By that time, and after a long working day, people naturally felt the need to eat something more filling than sandwiches and cake with their much-awaited pot of hot tea.
And that's when we see the addition of the word 'high'. The phrase 'high tea' started to be used to describe a working-class meal served at a high table and high back dining chairs at the end of a long workday. The tea would be accompanied by a hot meal. This could be a meat or fish dish or baked food or vegetables. 'High tea' had nothing to do with the elite social gathering that started back in the 19th century with the Duchess of Bedford!
And in a nutshell, 'high tea' is not the same as the afternoon tea that we now all know and love. It consists of a more substantial meal served at the dinner table and eaten later in the day. While many people in Britain today refer to this meal as 'supper' or 'dinner', in many homes, it's still referred to as 'tea'. And the word 'high' has been (rather confusingly) dropped from the phrase altogether.
Afternoon tea today
Today, afternoon tea is no longer a 'quick snack' between meals. We all lead busy lives, and more often than not, eat snacks and drink our tea or coffee on the go. We sadly no longer have the luxury to take time out during the day to try a selection of black teas or to sip our hot mugs of tea while sampling a spread of tasty cakes or scones with cream and jam. Instead, we pick up something lighter that we can have during a quick work break.
So today afternoon tea is a treat. A ritual that we choose to indulge in. It represents time spent in lovely tea rooms, enjoying luxurious food and amazing conversation with friends and family. It's an occasion to relax or to celebrate a special event with your loved ones.
And that's why every day people choose our Brigit's Bakery in Covent Garden or our Afternoon Tea Bus tours to mark all sorts of celebrations. Whether it's a birthday, a special anniversary, a hen do, an engagement or a wedding, an occasion to remember a trip to London or even a business launch or a corporate event, our amazing customers continue to choose to celebrate with us, and we couldn't be more delighted.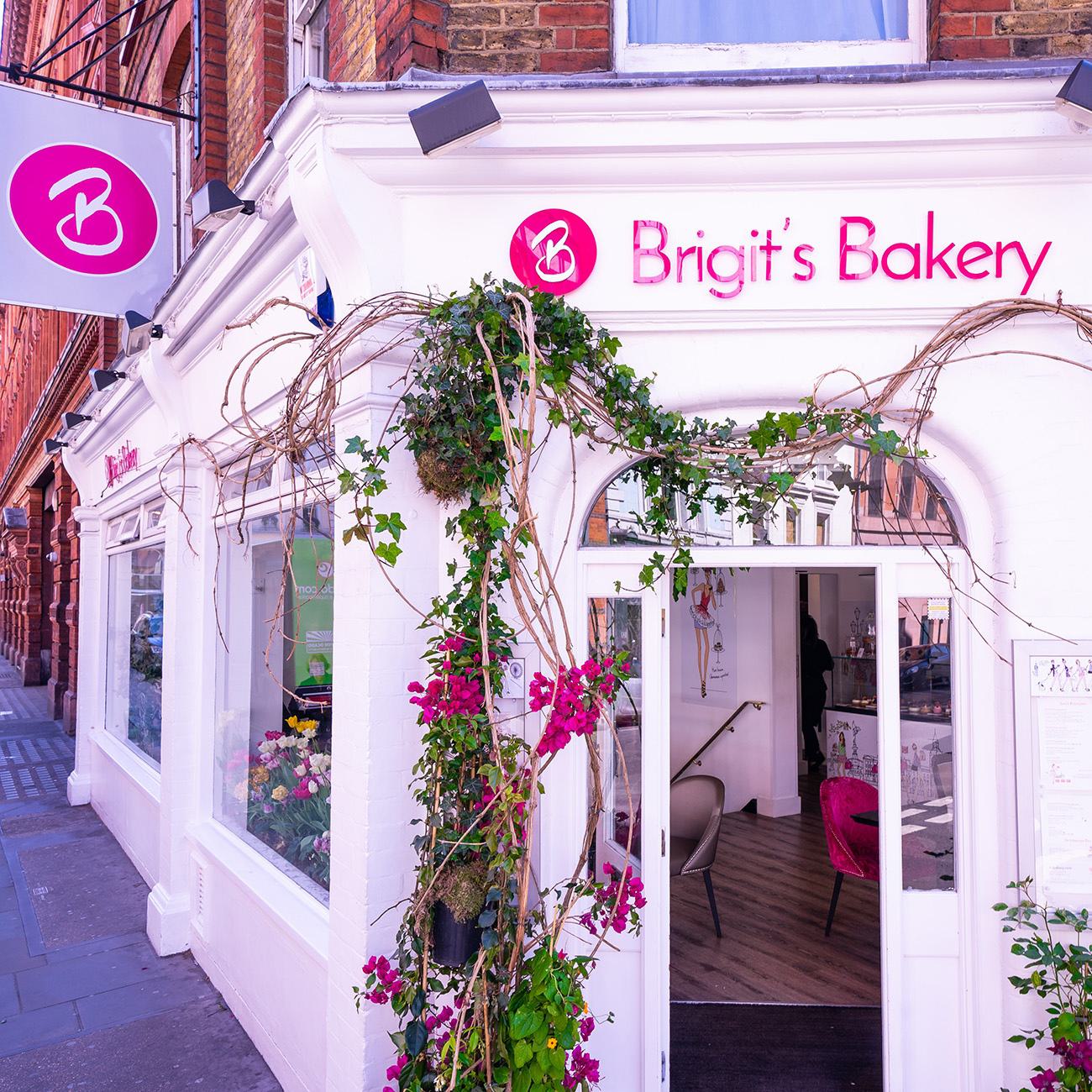 Our take on Afternoon Tea - or l'Afternoon Tea
Here at Brigit's Bakery, we offer l'Afternoon Tea. It's the unique combination of a fine English tradition fused with a delicate French twist. Our menu is constantly evolving to meet the needs and desires of our loyal clientele. But it always offers a wide range of fresh, French-inspired food that our chefs prepare daily.
To see our latest menus, click on the one that meets your specific dietary requirements or preferences:
And if you're ready to have the most delicious afternoon tea served to you by our friendly staff (who will treat you like royalty), come and visit our Brigit's Bakery in Covent Garden or book on one of our Afternoon Tea Bus Tours. We also offer some fantastic themed tours, including a St Patrick's Afternoon Tea Bus Tour, a Mother's Day Afternoon Tea Bus Tour, and an Easter Afternoon Tea Bus Tour. We have limited seats and places on our bus tours, so please book early to avoid disappointment.