Afternoon tea on a boat: a unique experience to enjoy!
Afternoon tea on a boat … Really? Oh yes….BUT not just any tea and not just any boat…
Join us and celebrate everything about the traditional English afternoon tea with a French twist. In true vintage style on a private yacht along the River Thames.
As you may know, Brigit's Bakery specialises in Afternoon Tea with a French Twist – L'Afternoon Tea. Our glamorous Tea Salon based in Covent Garden, London was the start. Now and between July & September each year, we bring you the whole Brigit's Bakery Afternoon Tea experience from the River Thames on one of our cruises.
Our afternoon tea on a boat cruise along the Thames is a refreshing change for those looking for something different. It's ideal for a celebration, special occasion or treating a loved one. Going to a bar or restaurant in London, as nice as it is at times, rarely stays in your memory for long. With the endless restaurants in the capital, it can also be hard to choose a place that will suit everyone's tastes and provide something memorable.
Look no further. See Yo Yum Tum's video review from last year's afternoon tea on a boat (thank you Yo Yum Tum :)
The Brigit's Bakery Afternoon Tea Boat trip in London offers you a unique and memorable experience. You will cherish it forever.
This is no ordinary boat trip, this is a vintage two deck beautifully presented private motor yacht. Named the Elizabethan, a beautiful replica of an 1890's paddle boat, comes fully equipped with a uniformed Captain and professional waiting staff to tend to your every need.
Our Afternoon Tea river cruise starts from Butlers Wharf in London. Here, you will board our beautiful Elizabethan yacht. You are welcome to begin the journey on the open top deck, enjoy a glass of bubbly or soft drink and absorb the wonders of London's iconic landmarks. The ambience is relaxed and fun as well as truly vintage and traditional.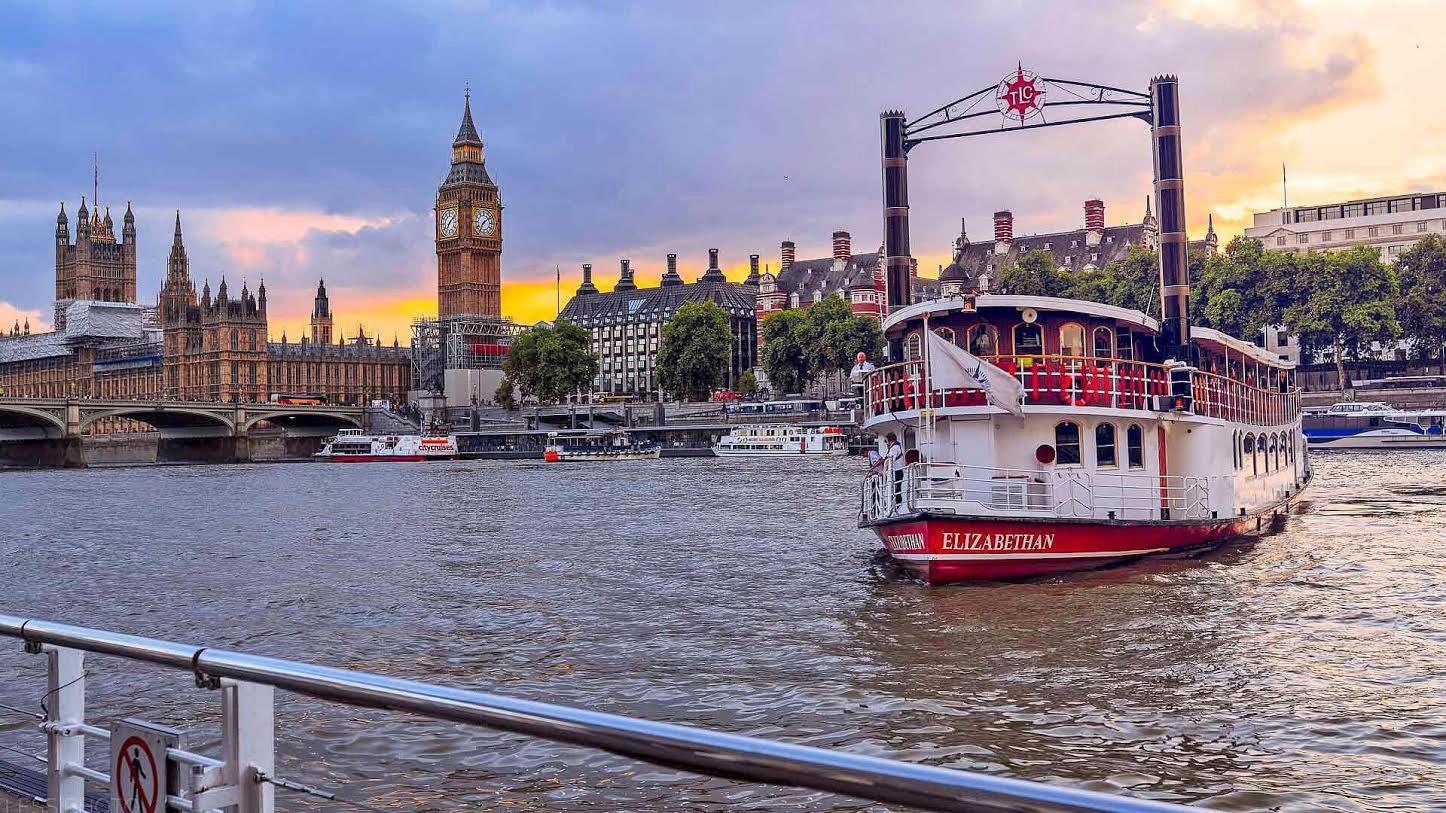 The Tower of London, Southbank and much more can be enjoyed on your afternoon tea on a boat cruise…
You can be as sociable as you like with your party and our other guests. Or just sit back and take in the views of the Thames and the surrounding areas in your own time. From the relative quiet of the open deck, enjoy people watching as you pass the Southbank. And, marvel at the landmarks and historical buildings as the yacht saunters down the Thames. Be delighted and amazed as you view the famous bridges and then pass under them. Seeing them from a totally new perspective. Escaping the busy and hectic streets of London, from the top deck you can relax, chat, sit and admire London from the viewpoint that only a beautiful boat on the Thames can offer.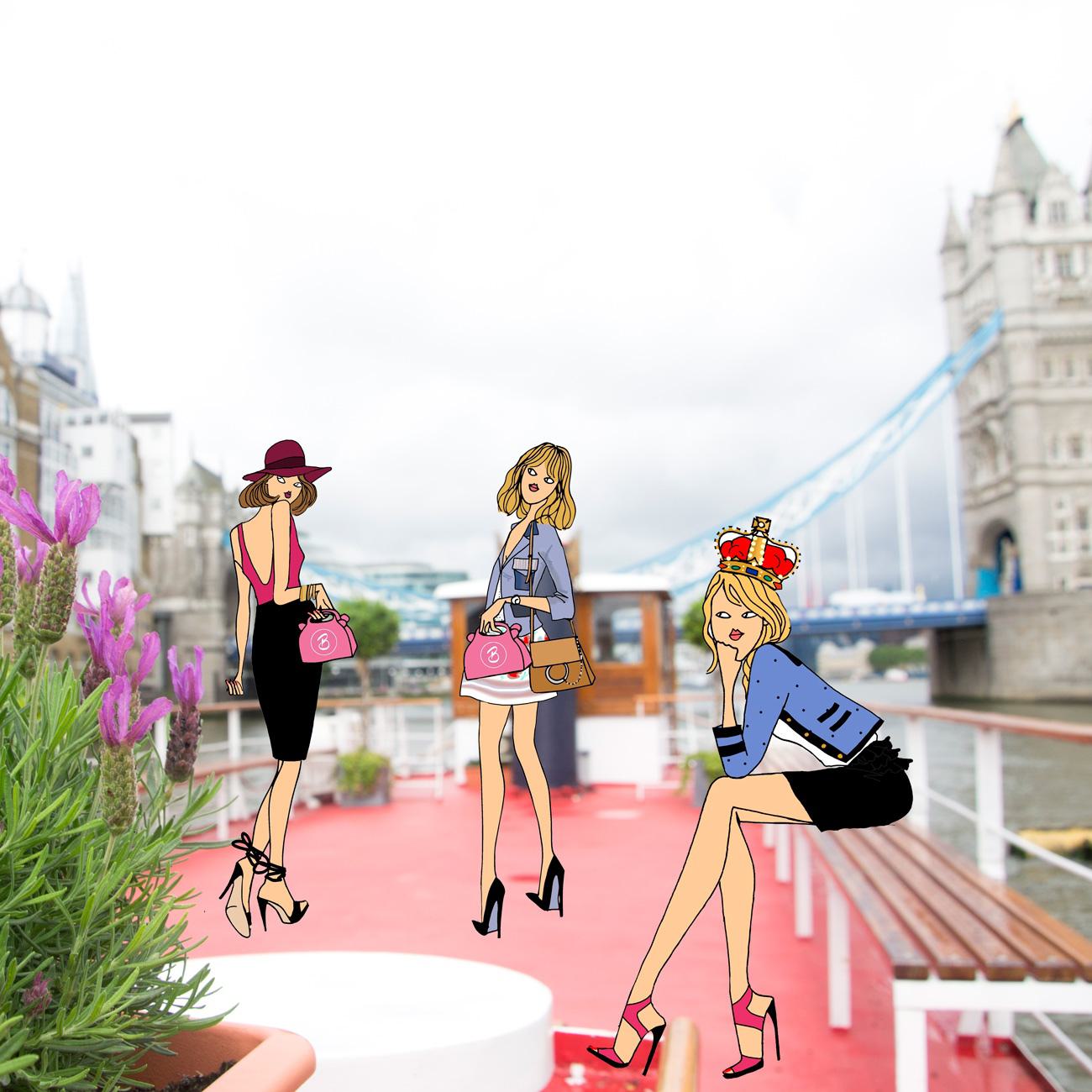 An Afternoon Tea feast for the senses…
It's down to the restaurant where the real fun begins. A feast for the senses in every way, the colours, scents and flavours waiting for you will put a smile on everyone's face. You will sit at impeccably presented dining tables. Here the staff will serve you a stunning array of colourful delicious mini quiches, sandwiches, sweet pastries, scones and mini cakes. Our French Patisserie chefs freshly prepared that same day all our food. With 2 or 3 tiered vintage cake stands displays, you'll feel like an extra in an old movie as the waiting staff ensure you have everything you need.
Alongside the stunningly presented cakes and sandwiches, you will, of course, be able to choose from a long list of special teas, from English Breakfast to Rooibos Jardin Rouge. Or if you prefer a range of coffees and cold drinks. Obviously, there's also a wonderful list of bubbly on offer. Our afternoon tea boat trip will give you a chance to almost step back in time and feel special. You can enjoy the array of cakes and pastries all made to your preferred menu. There are traditional, vegan, vegetarian, gluten-free and halal options to suits everyone.
From the restaurant, you will continue to enjoy your afternoon tea and the London landmarks. Again, the ambience is fun, traditional yet sociable. A real treat of all the senses.
Please come and join us on our next afternoon tea on a boat cruise.
Our tours for 2022 are limited to:
17 & 31 JULY 2022
14 & 28 AUG 2022
Should you have a large party to plan and what something unique, the Brigit's Bakery Thames Boat Cruise is also available for private hire, to find out more about out Thames Party Boat here ›