The best places to propose in London
With marriage proposals always spiking in the month of February, we thought we'd put together a nice list of hidden gems and romantic restaurants for any of you who are ready to pop the question any time soon. So if you're looking for places to propose in London, look no further!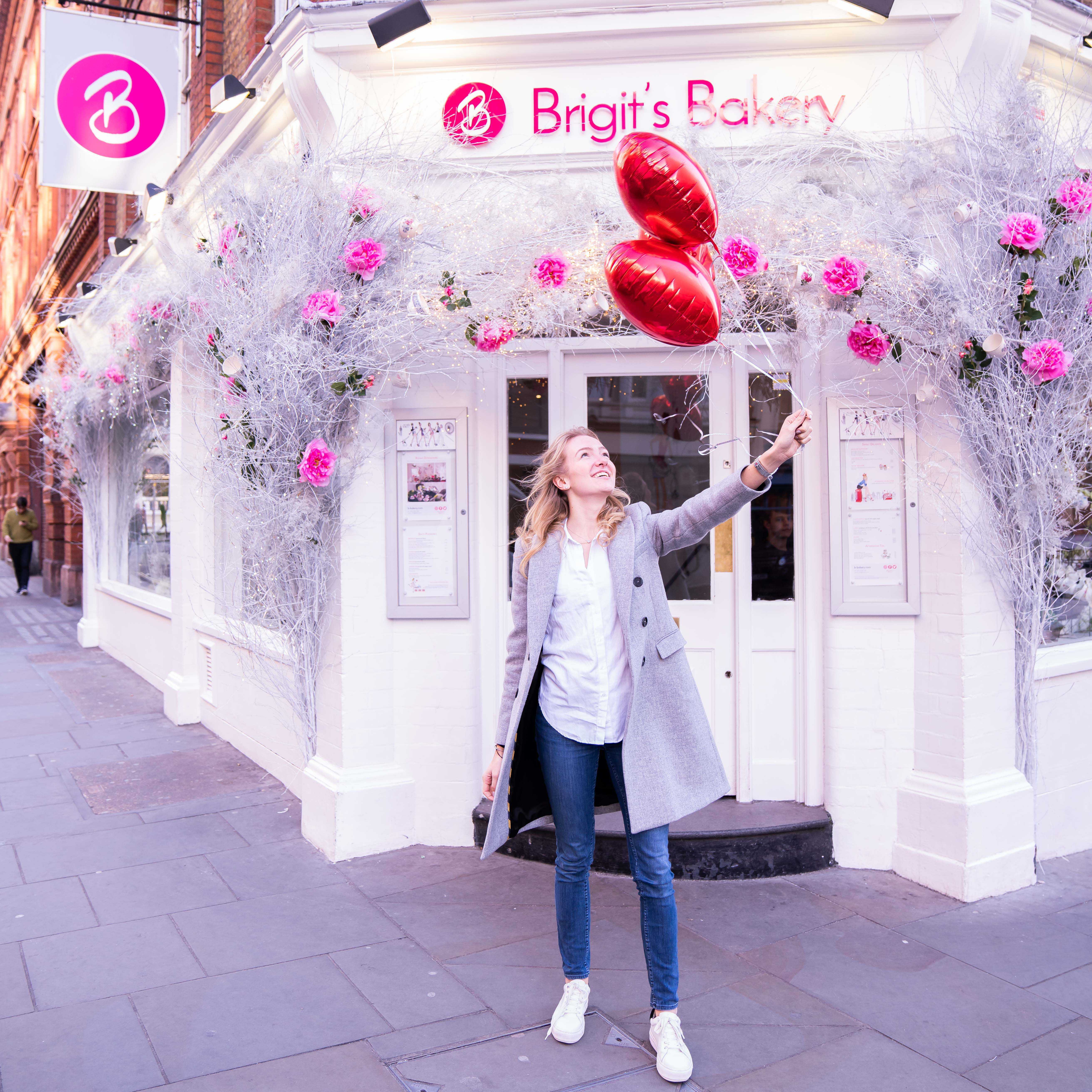 Propose at Brigit's Bakery in Covent Garden

If you're planning to propose (and not just in February but any day or month of the year), our bakery in Covent Garden is the perfect place. Yes, we are biased, of course. But it's undeniably a quirky, beautiful, and quiet spot in between the hustle and bustle of Central London. You can choose from a delicious all-day brunch, lunch, or tea and cakes.
But we recommend you book a table for Afternoon Tea - our pièce de résistance and what we're renowned for. And of course, a marriage proposal calls for a celebration! So by all means, take a look at our menu and wine list and consider treating yourself and your loved one to a bottle of bubbly alongside your delicious high tea. Our bottomless option may be just the thing you're after.
And if you want to make the event even more special, we also have private rooms downstairs that are available to hire. Our Cupcake Room is perfect for the occasion. The smallest of our downstairs rooms, it's cute, cozy, and quiet. It can accommodate up to 4 people, so it'll be ideal for just the two of you. If that tickles your fancy, fill in our enquiry form with your requirements, and we'll get back to you with availability and a quote.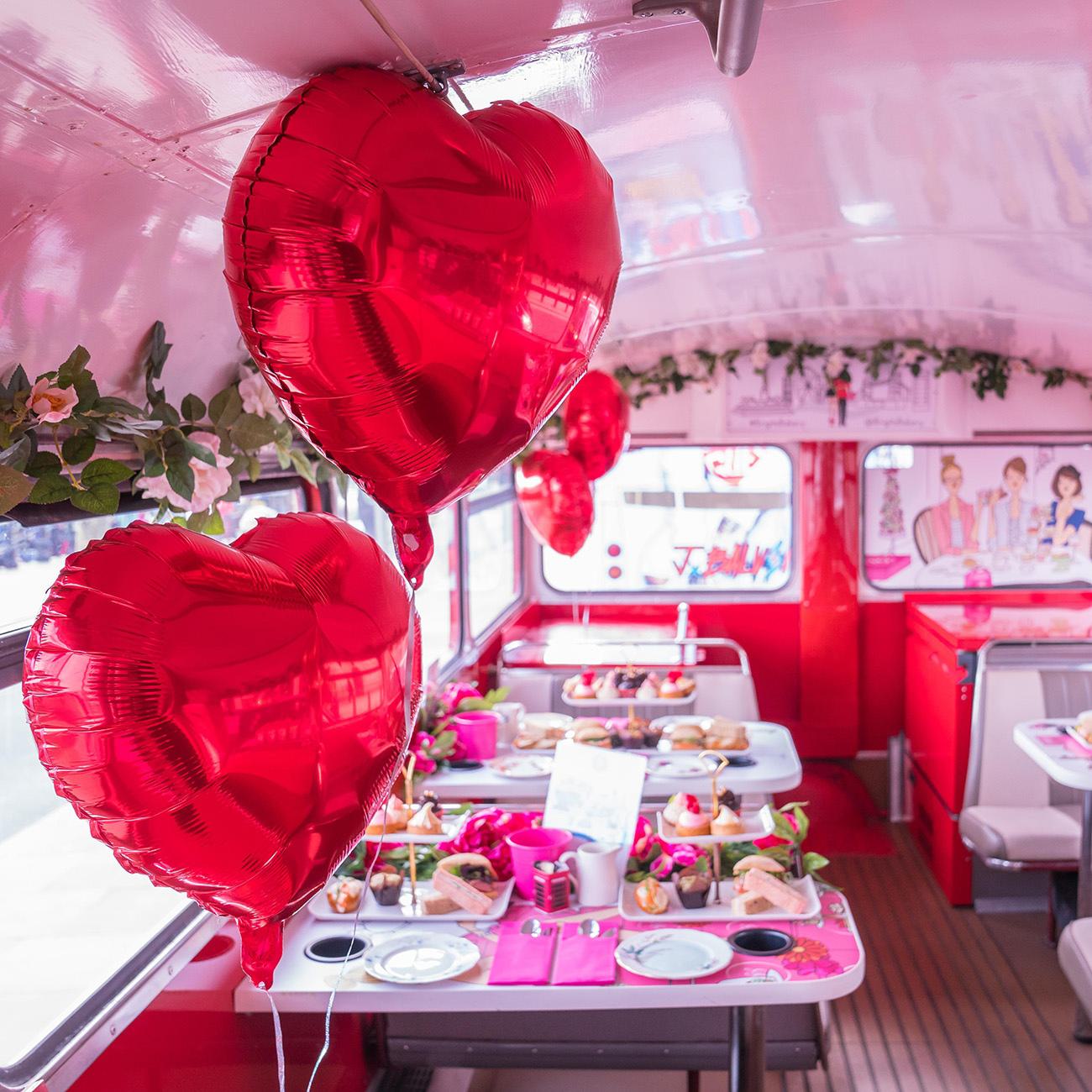 Get engaged onboard a Brigit's Bakery Afternoon Tea Bus Tour

If you're looking for a proposal idea that's completely different and bound to hit your other half in the feels, then take them for Afternoon Tea onboard one of our iconic double-decker London buses. You'll get to enjoy scrumptious afternoon tea with a French twist while basking in the panoramic views of the City. Your London bus driver will take you around Big Ben, The Houses of Parliament, Westminster Abbey, St James's Park, Hyde Park, The Royal Albert Hall, and many other famous landmarks.
As with everything we do here at Brigit's Bakery, we can cater to individual requirements. Here's our Traditional menu, but if that's not suitable, or if you have different dietary preferences, we also offer Vegetarian, Vegan, Gluten-free, and Halal. And of course, you can add a glass of bubbly or two when you book your seat.
As this is a super-special occasion, we also recommend you book our VIP front-row seats for the occasion. Just pick "VIP Only" in step 4 of the booking process, where we ask you to select your seat type. Our VIP seats are on the top deck, and they're the two seats facing the large window. Yep, you'll have uninterrupted views of the streets and landmarks London has to offer and will feel like the world's your oyster!
And if you're planning on proposing during our themed Valentine's Day Afternoon Tea Bus Tour, check out dates, times, and availability (and book your spot) here.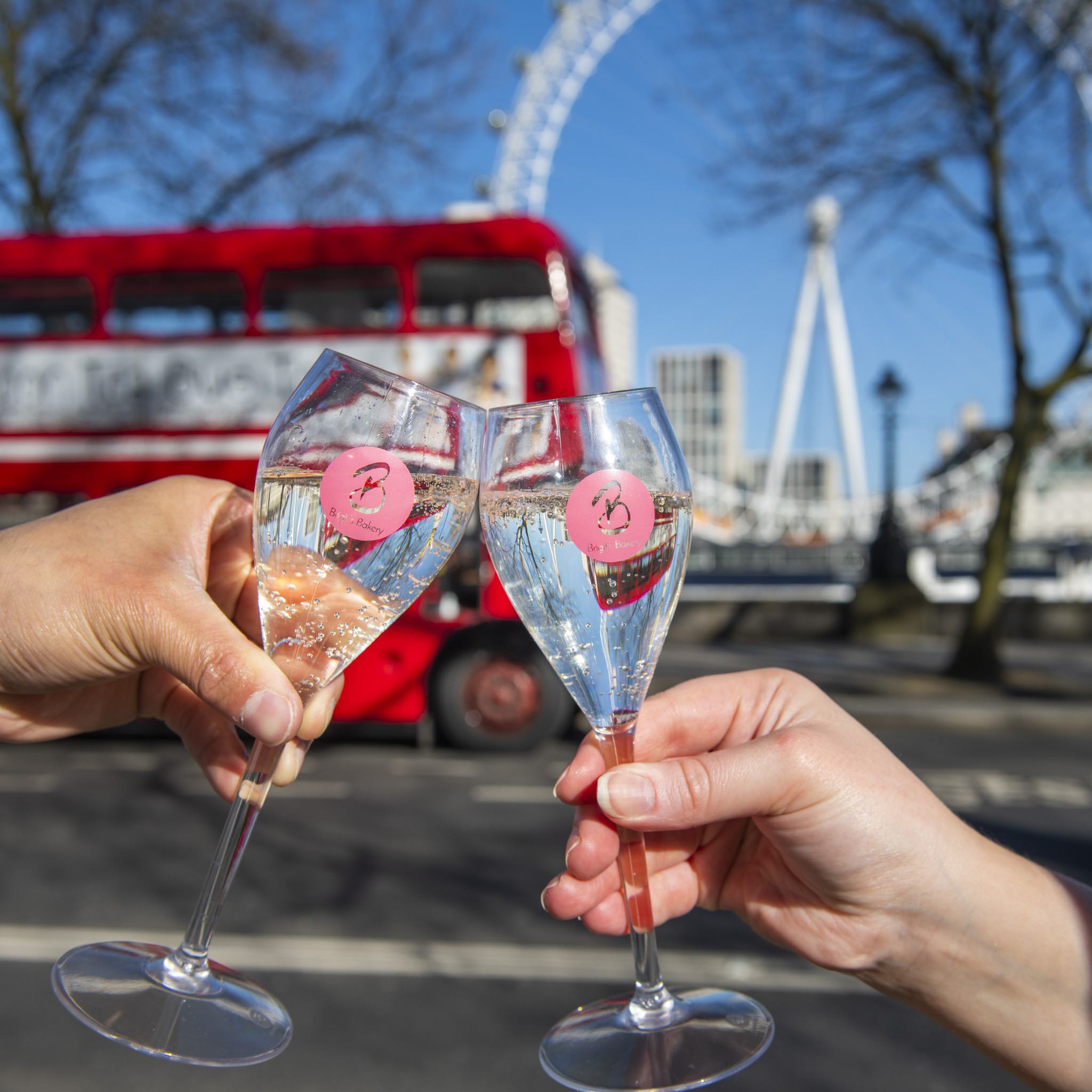 Pop the question on the London Eye
Another fantastic option for the proposal planners out there is the iconic London Eye. Grab your tickets ahead (or, even better, go for their proposal package) and head over to South Bank to surprise your other half with an unforgettable experience. In your own private pod (the Cupid Pod, no less), you get a bottle of Champagne and luxury chocolates included while you enjoy the breathtaking views of the London skyline and the River Thames.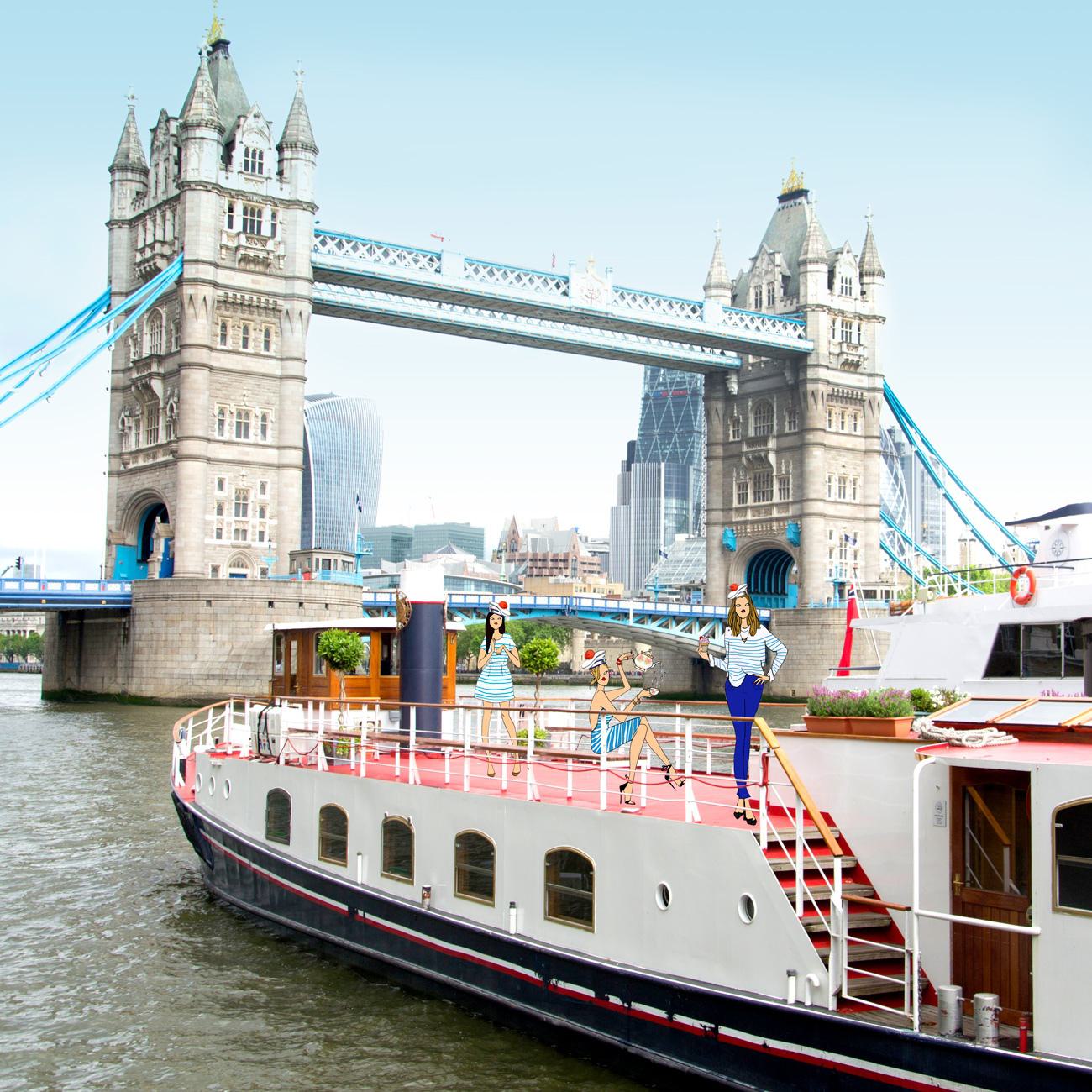 Choose the Tower Bridge for your marriage proposal

When listing iconic London landmarks, we can't miss out on what's arguably one of the most photographed bridges of the world - Tower Bridge. You probably won't want to get on your knees in the middle of traffic and bustling crowds though. So in case you didn't know, there's a beautiful private walkway above the bridge that not many people are privy to. If you're looking for a little privacy for your proposal, that could be a great spot for you. You could even take an afternoon tea boat tour with us this summer and then propose on-board or after your thames sightseeing cruise. Find out more about our Thame Cruise Afternoon Tea Tour ›
Promise forever in Sky Garden
This unique venue is perfect when it comes to places to propose in London. You'll be looking at the stunning views of the City. Speak to staff in advance, and they'll be able to set up a semi-private area in the Sky Garden Rainforest for you. Want candles, fairy lights, lanterns, petals - the whole lot? It can all be done. And you can complete the occasion with a bottle of champagne, a 3-course dinner, and even a professional photographer. What do you say? Are you up for it?
Propose at St Paul's Cathedral
Continuing with our theme of traditional landmarks when looking at places to propose in London, have you thought about popping the question in The Whispering Gallery in St Paul's Cathedral? With over 1,400 years of history, the building has an impressive history and carries amazing cultural weight. Plan ahead and ask your partner to wear comfy shoes though - The Whispering Gallery is all the way at the top of 259 extremely steep stairs. It's all worth it though!
Get engaged on Primrose Hill
And if you're after those stunning views and the weather stays on your side, then maybe you can plan an outdoor proposal at Primrose Hill. Located in North London just outside of the North side of Regents Park, Primrose Hill is your best bet when it comes to London panoramic views. You could go for a walk and then settle down for a picnic.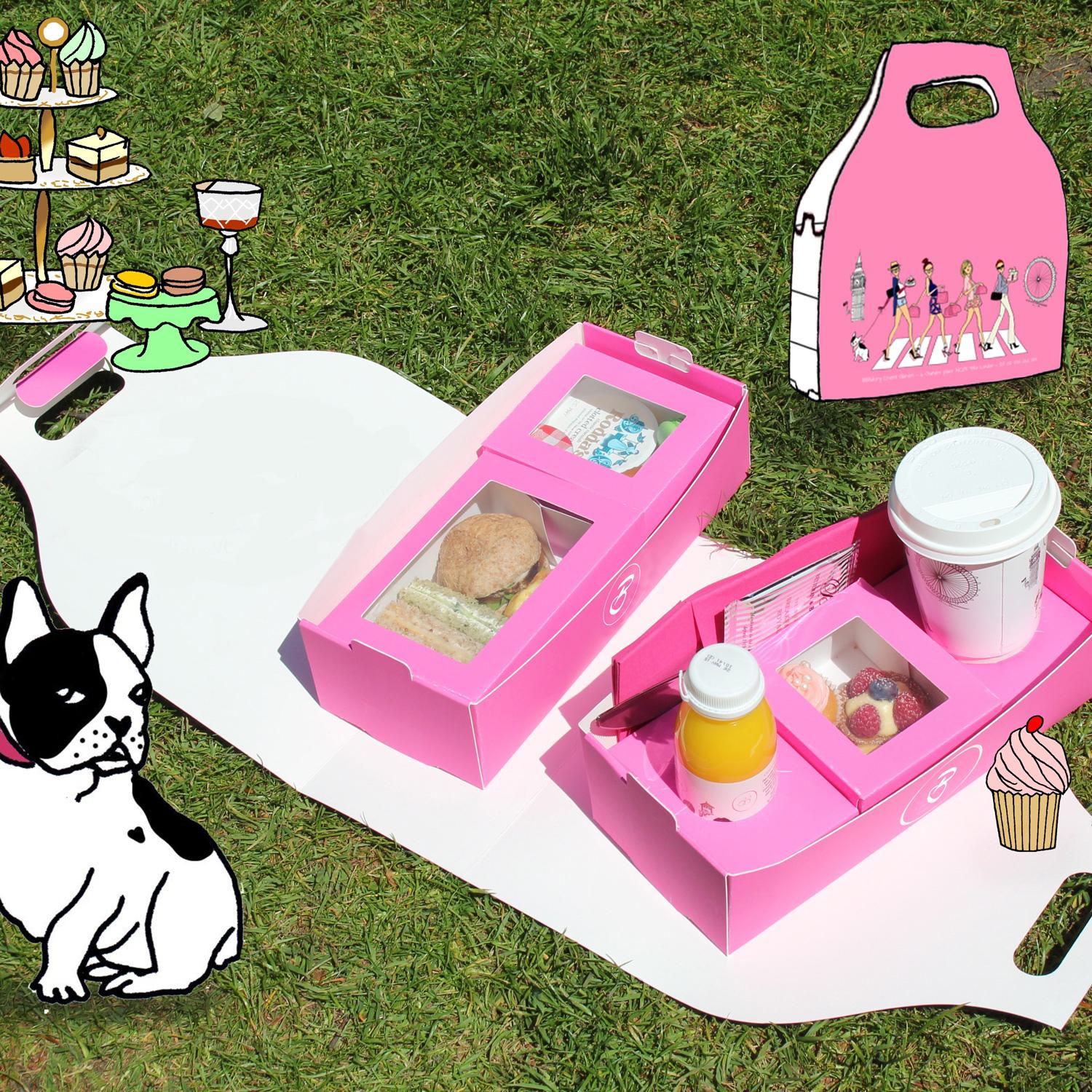 Not sure what to bring? Well, we have just the thing. Why not give us a call a couple of days before and arrange to pick up a Brigit's Bakery Afternoon Tea picnic for two? Beautifully packaged, it contains everything you need for a delicious afternoon tea and is available to pick up from Brigit's Bakery in Covent Garden with as little as 24 hours' notice. Filled with a selection of mouth-watering cakes, sandwiches, and scones, the picnic also includes freshly squeezed orange juice and your choice of tea or coffee.
So what are you going to do to make your marriage proposal experience absolutely perfect? Which of the places to propose in London that made our list could be the one for you?