Routemaster Bus Private Hire for 3-day event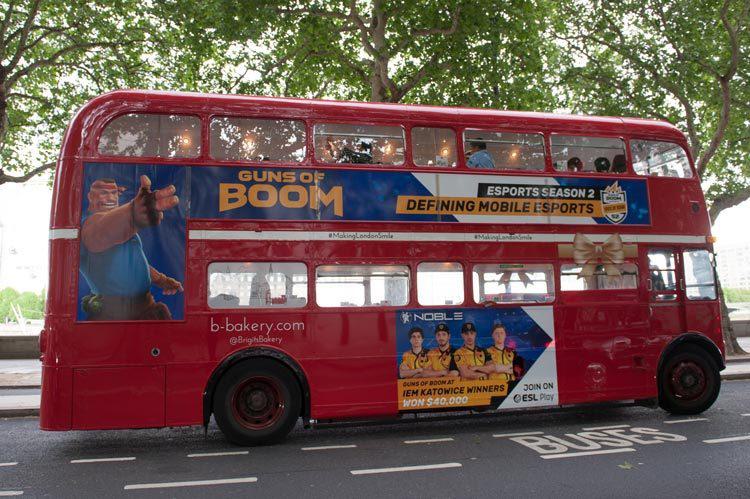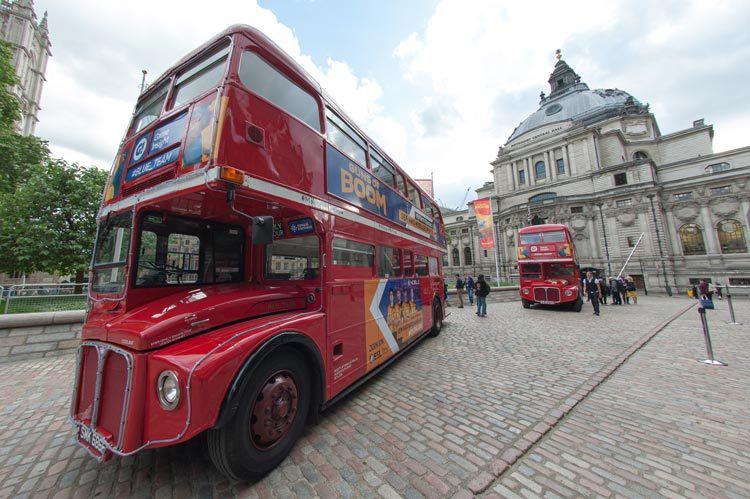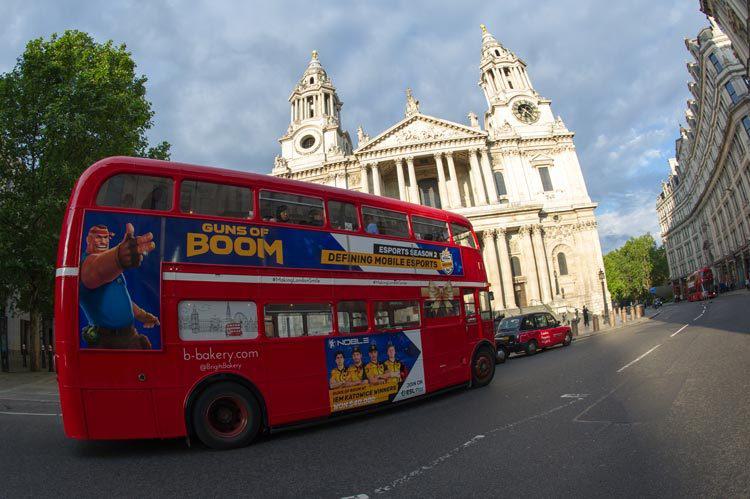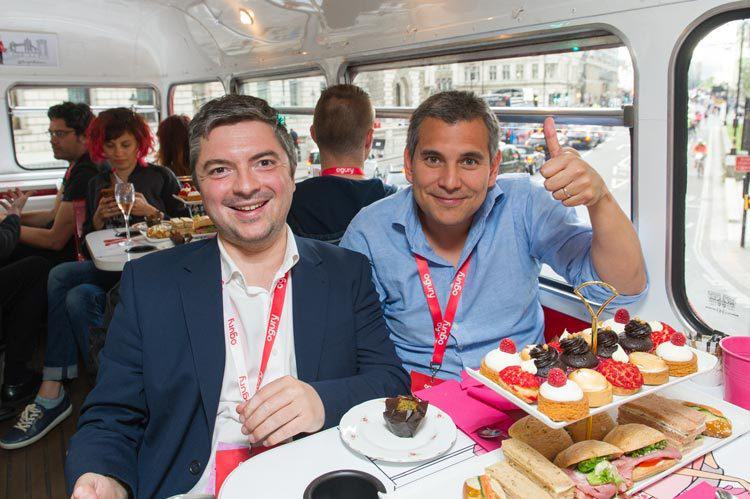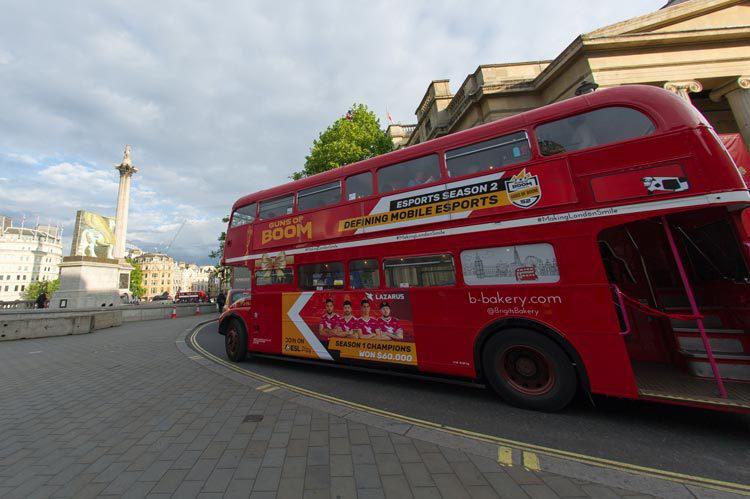 Brigit's Bakery provided a bespoke Routemaster Bus Private Hire package for the ESports game GUNS OF BOOM.
Brigit's Bakery worked closely with GameInsight to create a bespoke package for an event in central London. Two Routemaster buses were hired for a 3-day ESports Championship event at the Queen Elizabeth II Centre – a conference facility located in the City of Westminster, London. The classic Routemaster buses were fully branded to promote Guns of Boom – a popular App game for Android and Apple devices. In the mornings, the buses picked up the VIP GameInsight conference guests from their hotels and took them to the event. The buses then remained parked outside the venue for the entire day, providing great media advertising for the game and its creators, GameInsight.
The bespoke package also included the classic Brigit's Bakery Afternoon Tea Tour for 88 VIP guests, at the end of the day. Both buses toured around London for an hour and a half full of guests enjoying a bubbly afternoon tea.
#gogameinsight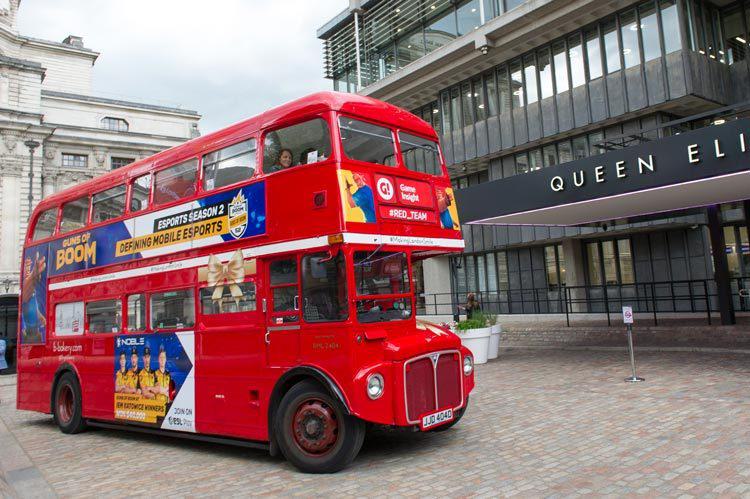 Hire a Brigit's Bakery bus for your corporate event or launch
So, if you're an Event Manager looking for an event space or a venue, we have something amazingly unique for you. We can put together bespoke packages to suit your needs, from transportation on a classic Routemaster bus to media advertising and catering – all-in-one! We have long-wheel Routemasters and Classic Routemasters to choose from, depending upon your party size and requirements.
When you hire one of our buses for your private event, we can fully brand the bus to your specific requirements – much like the Guns of Boom one! And you don't want to miss this opportunity. Our classic Routemaster buses are seen and photographed by thousands of people every day. As TFL have removed 95% of their classic buses, sighting a Routemaster has become a unique experience. People from all over the world travel to London to see these buses. They are definitely one of the most iconic symbols of the City of London. And all the photos will give your brand a free boost on social media!
If you're after an even more personalised experience, you can also have a special themed afternoon tea menu. Give us a call on 020 3026 1188 to discuss your individual requirements. We'll be happy to put together a package and price that suits you.
Some of our recent Routemaster bus private hire clients
Finally, if you want to find out more about our private hire service here are some examples from previous clients. Have a look at the photos and videos included!
Launch Event for Mary Poppins Returns DVD
Event Catering London: Xerxoff Royal Charity Polo Cup.
Launch Party: Brigit's Bakery and Revolve London Launch.
Corporate Events London: the launch of Godiva's 'Wonderful City Dreams'.
Event Catering London: Xerxoff Royalty Charity Polo Cup.
The Product Launch Venue for Chantel Jeffries' debut single 'Wait'.
Queen Charlotte's Ball: debutantes had Brigit's Afternoon Tea on our red Routemaster bus.