Best sites from English Heritage in London
Planning a weekend or short trip to London? Would you like to visit some of the best sites and landmarks in the City? Then check out these sites managed by English Heritage in London.

We compiled a short list of places of interest to help you plan your trip, and in true Brigit's Bakery's style, we included a lovely surprise for any members of English Heritage. As part of their Members Rewards programme, you'll receive a 10% discount + a FREE glass of Prosecco when booking on our Afternoon Tea Bus Tours or visiting our Brigit's Bakery in Covent Garden (read on to find out how to claim your discount).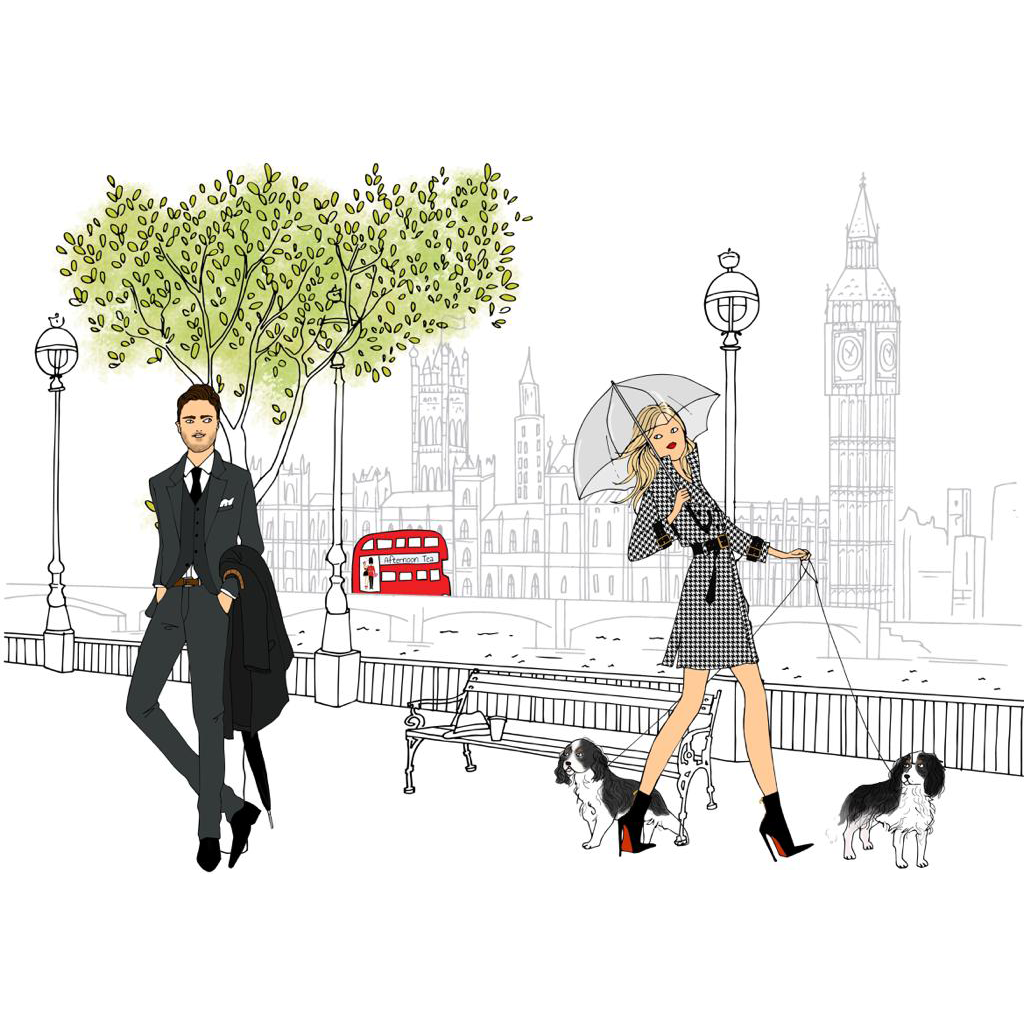 Best English Heritage sites in London
English Heritage is a charity that manages over 400 historic monuments, buildings, and places in England. Their properties include historic sites, Roman forts, medieval castles, country houses, and more. And here are some of the most prominent English Heritage sites you can find in London.
Wellington Arch
You can find this world-famous triumphal arch at the west end of Piccadilly, in the roundabout on Hyde Park Corner. Did you know it was originally built as the entrance to Buckingham Palace? Today, Wellington Arch is a museum with fantastic exhibits. As the symbol of the victory of the 1st Duke of Wellington over Napoleon in Waterloo in 1815, the arch hosts the largest bronze sculpture in Europe. On top of it, you can admire the Angel of Peace descending on the chariot of war - Quadriga. Well worth a visit if you haven't been.
Apsley House
This is a Georgian mansion with the historic address of "Number One, London". It's not far from Wellington Arch and is home to the Duke of Wellington. Apsley House is said to not have changed much since the early 19th century and is most famous for its world-class art collections. Specifically, you can find paintings by Ribera, Velazquez, and Goya. Another interesting fact is that it's home to the oldest surviving English grand piano and important collections of silver and porcelain.
Ranger's House
Built in the early 18th century, this was the official residence of the Ranger of Greenwich Park. Today, Ranger's House is home to the famous Werhner Collection, which is one is one of the greatest private collections of art ever assembled in Europe. Pretty impressive, right?
Eltham Palace
Situated in south-east London, this palace was a royal residence for centuries - one that many monarchs up until Henry VIII called home. However, the palace fell into decline in the 16th century, and it's only in 1933 that the building was leased again and fitted with remarkable art deco interiors.
Jewel Tower
The Jewel Tower (or King's Privy Wardrobe) dates to the middle of the 14th century and it hosts a three-floor museum. You can find the Jewel Tower right by Westminster Abbey, where you can also visit Chapter House and Pyx Chamber (enter via the courtyard - Dean's Yard). Did you know that the Pyx Chamber was used as a treasury? Once there, you can admire its remarkable stone altar and its medieval tiled floor.
London Wall
The famous London Wall lies north of the Tower of London. Considering it's the best-preserved section of the ancient Roman wall in the UK, you'll definitely want to pay this a visit. Can you believe this dates back to Londinium times? That's right. London wasn't even known as London yet! And that's because the wall dates back to 200 AD. In its full glory, it was around two-and-a-half miles long. But today we can only see some of the fragments dotted around London. Still, a pretty remarkable site full of intriguing history. If only walls could talk!
Marble Hill House
Not in Central London but in Twickenham, this 18th-century villa can be found on the banks of the Thames. Interestingly, the home was built for Henrietta Howard (King George II's mistress) when he was Prince of Wales. Here you can admire early Georgian paintings and hand-painted Chinese wallpaper.
Chiswick House
This 18th-century stately home was once the residence of the third Earl of Burlington. It's surrounded by stunning gardens, and it's no surprise that the English Landscape Movement was born here. A not-to-be-missed feature is the Grade I-listed conservatory with rare camellias brought by ship from China in the 18th century. It's one of the oldest collections in the Western world!
For more information on English Heritage sites across London and beyond, head over to the English Heritage website.
Admire the most famous London landmarks on an Afternoon Tea Bus Tour
Tired of walking and ready to put your feet up and relax while still basking in the magic that's London? Then why not jump on board one of our signature Afternoon Tea Bus Tours? If you're sightseeing in the City, this is an opportunity to experience something fun and unique that you won't want to miss!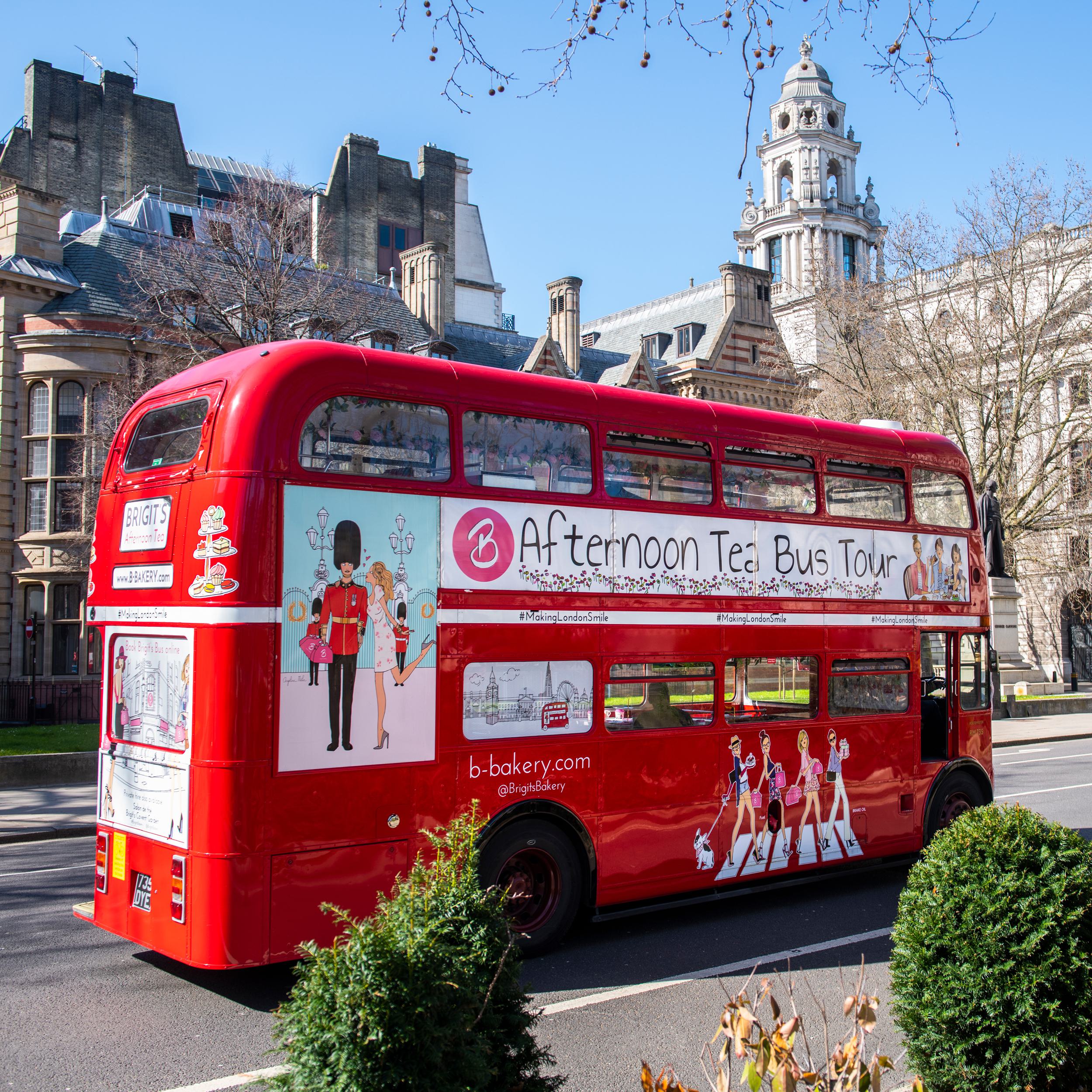 At Brigit's Bakery, we add an unmissable French twist to the quintessentially British tradition of afternoon tea. While indulging in our scrumptious sandwiches and savouries, exquisite cakes and pastries, delicious scones, jam, and a hot drink (you can pick coffee or hot chocolate if tea isn't your thing), we drive you through the beautiful streets of London onboard our vintage, red double-decker buses. All you have to do is to sit back and relax while our amazing staff takes care of you.
Our tours capture the heart of the City's culture, landmarks, and history. We'll take you by Big Ben, The Houses of Parliament, Westminster Abbey, St James's Park, Hyde Park, The Royal Albert Hall, Marble Arch, Nelson's Column, Downing Street, and more. Our tours last approximately 90 minutes (depending on traffic) and depart several times daily from Victoria Coach Station or Trafalgar Square.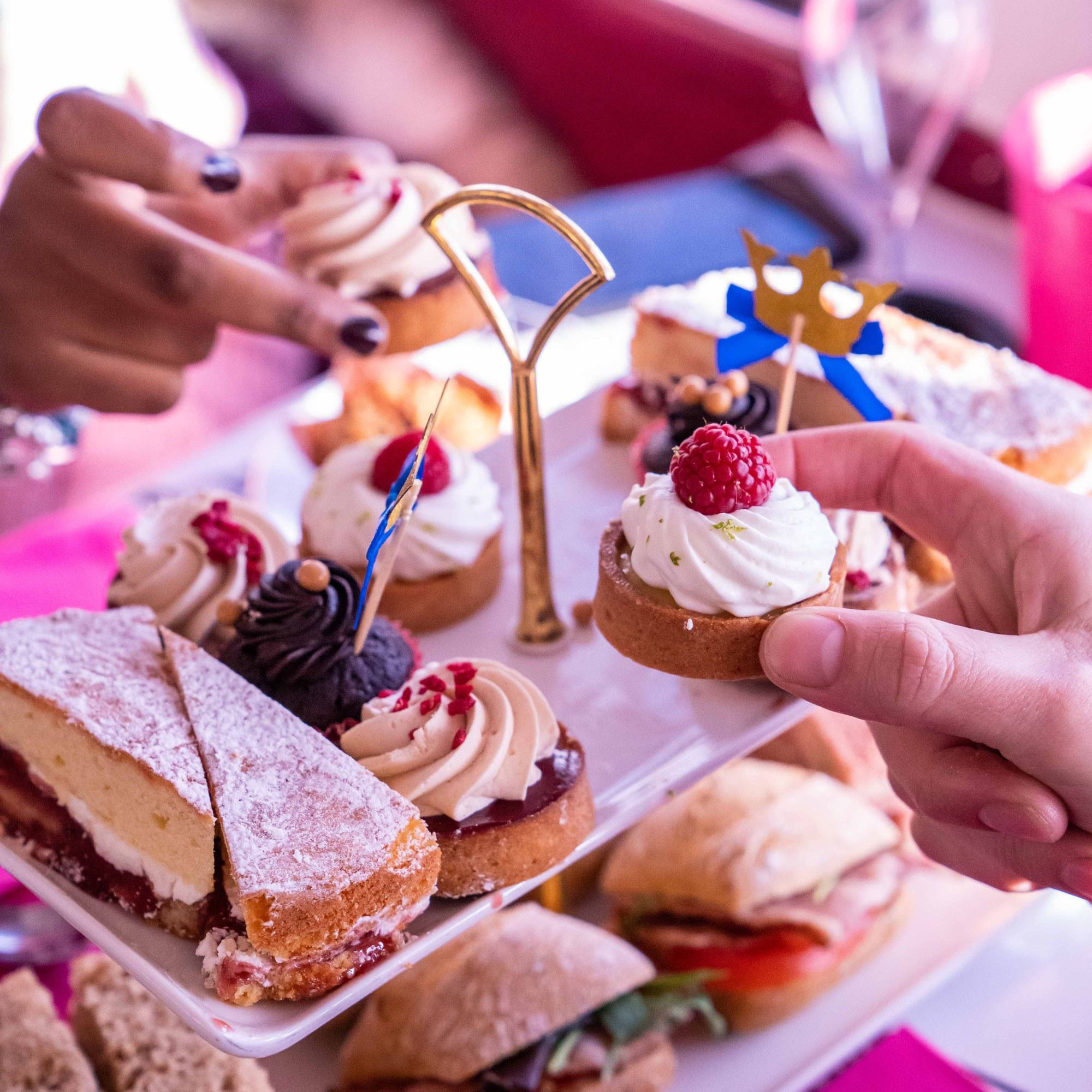 Our Afternoon Tea Bus Tours
If this sounds right up your street, check out our Classic Afternoon Tea Bus Tours. And if you want to make an evening of it, you might be interested in our Gin Lovers Afternoon Tea Bus Tours (over 18s and only available on Fridays and Saturdays). Or if you're travelling with children whose little legs might need a break from all the walking, we definitely recommend our Peppa Pig Afternoon Tea Bus Tour.
We also run seasonal and themed tours, so check our website for the latest information and to view what tours are running each month. We have limited space and availability, so booking is essential.
10% discount for all English Heritage members
If you have an English Heritage membership, then don't miss out on our fantastic offer! You can enjoy a 10% discount off your total Afternoon Tea Bus Tour booking plus one FREE glass of Prosecco per adult.
The offer is also valid when booking afternoon tea at Brigit's Bakery in Covent Garden. To redeem, please call 020 3026 1188 or email info@b-bakery.com to book a table and quote EHB10. Bookings for this offer cannot be redeemed online.
So, which of the London English Heritage sites will you be enjoying on your next trip?