BB Bakery to B Bakery
The BB Bakery Story
In 2010, Brigit, Philippe and Cedric Bloch founded BB Bakery. They opened their first French Salon de Thé next to the London Eye in County Hall, London. The bakery served exquisite French patisseries, which quickly became popular with both locals and tourists.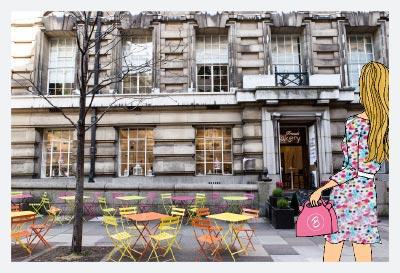 Then in 2012, the Bloch family opened a second bakery on Chandos Place in Covent Garden. With a large ground floor and three private dining rooms downstairs, it was the perfect spot to provide tourists, shoppers, residents and local workers with a relaxing sanctuary.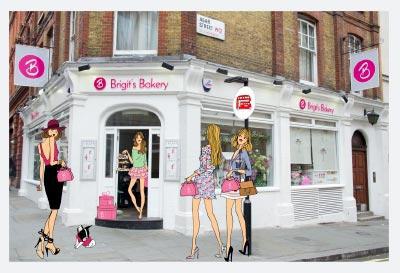 In 2014, Brigit's Afternoon Tea Ltd was born. With the purchase of a classic Routemaster, the family struck upon the brilliant idea of serving their fabulous afternoon tea, whilst enjoying the sights of Central London. The BB Bakery Bus Tours combined the classic double-decker tour bus idea with a unique afternoon tea experience. It was an immediate success.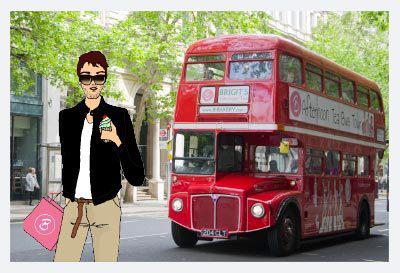 BB Bakery Cook was established in 2014. The 300 sqm premises under the arches in Bermondsey would become the main production facility for the business with the office above. All patisseries and food are handmade daily in Bermondsey for all the BB Bakery experiences.
With great sadness, BB Bakery County Hall was forced to close in 2015 due to the landlord taking possession of the premises for a substantial redevelopment project.
With the Afternoon Tea Bus Tours going from strength-to-strength, the team focused on the growing demand. They purchased additional buses and provided new daily routes around Central London. BB Bakery also added to its L'Afternoon Tea experiences with Thames Boat Cruises, Picnic Lunch and Afternoon Tea Delivery.
The BB Bakery rebrand
In 2016, BB Bakery went through a rebranding process. As the business had a new focus with the L'Afternoon Tea experiences, BB Bakery decided it needed a new, fresh logo and a new name. However, it wasn't a drastic change. Just dropping the extra B and creating a strong, circular logomark, which would stand out more on the side of the buses. B Bakery was born.

B Bakery launched a large social media campaign with a new brand. It was greatly received and created new business and notoriety for the company.
In the summer of 2017, B Bakery opened a beautiful new Bath Bakery on Pulteney Bridge. The Bath Bakery has been an instant success with both local residents and tourists. Afternoon Teas as Boat Tours in Bath are also available around the world heritage city.
In just seven years, B Bakery has grown from a small family-run company into a successful, thriving business. With year-on-year growth and over sixty employees forming a strong, talented team.
With further plans to expand, B Bakery is continually exploring new areas and opportunities to broaden our L'Afternoon Tea offer.
Question is, where will we go next? The possibilities are endless…