Brigit's Bakery - your dog-friendly cafe in London
Looking for a dog-friendly cafe in London? Then you must come and check out Brigit's Bakery in Covent Garden. Whether you're after a weekend brunch or a luxurious afternoon tea after having your Sunday roast at home with the family, we've got you covered.
Because when it comes to dog-friendly restaurants in London, we understand that dog owners want to be extra sure that their four-legged friends will not only be welcome but also well looked after. So rest assured that Brigit's Bakery welcomes dogs, pups, pooches, and anything in between. If you're looking for a place where you can sit down and relax with your furry friends by your side, you've just found it!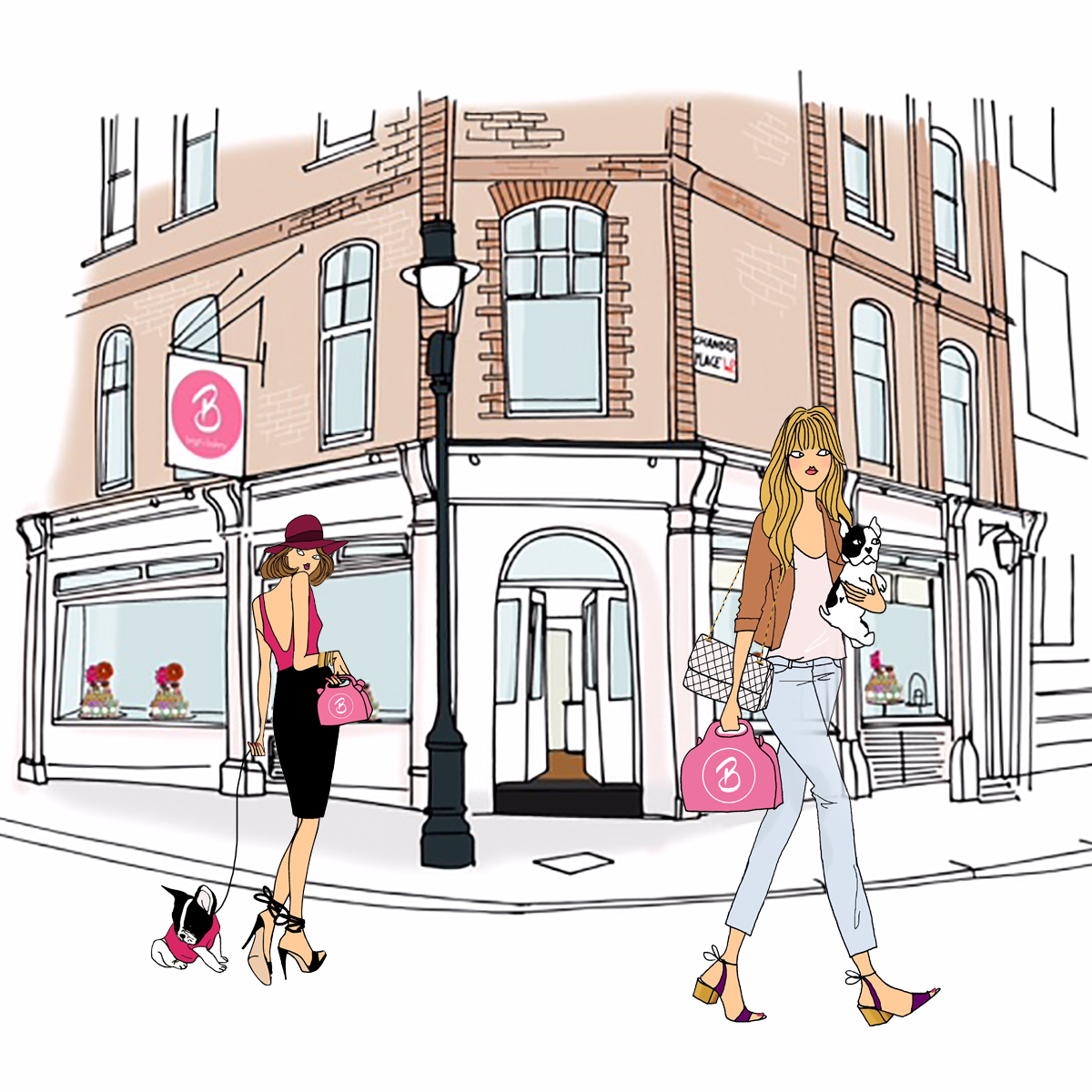 The Brigit's Bakery Menu
Whether you're in Central London dog walking or out on the hunt for canine-friendly coffee shops that can accommodate you and your pup (and maybe even offer a lovely fresh bowl of water) you can stop by at our bakery for afternoon tea, scrumptious cakes, all-day brunch, or lunch.
All-day brunch at Brigit's Bakery
Interested in an all-day brunch that means you won't have to leave your trusted companion behind? Here's what you can expect to find on our menu:
3-tiered continental breakfast.
Smashed avocado with smoked salmon.
Mascarpone & fig on sourdough.
Egg cocotte.
American pancakes.
And a fantastic selection of healthy smoothie bowls - all suitable for vegans and vegetarians.
We also have a selection of Croques (all served with salad), club sandwiches with veggie crisps, and a selection of yummy salads.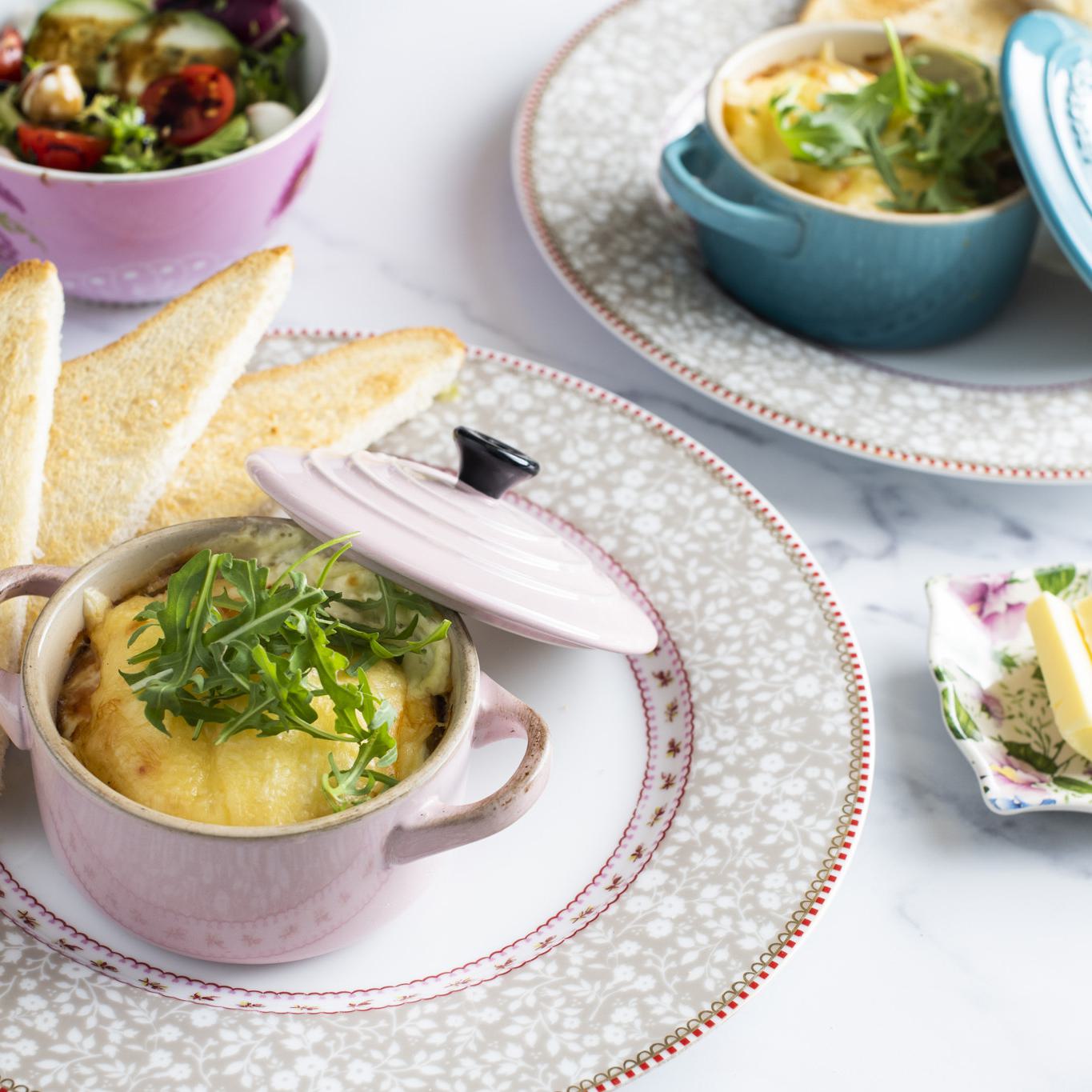 Lunch at Brigit's Bakery

Planning to join us for lunch with friends, family, and your beautiful doggy? Then check out our lunch menu, where you can choose one of the following:
Club sandwich.
Egg cocotte.
Quiche.
Croque.
Salad.
And with your main, you can have any cake you want (fabulous, right?) and your choice of soft or hot drink.

Afternoon Tea at Brigit's Bakery
Of course, our bakery isn't just any dog-friendly cafe in London - it's the place to be when it comes to having the most scrumptious afternoon tea. We offer a variety of menus to cater to any preferences or dietary requirements, including Traditional, Vegetarian, Vegan, Halal, and Gluten-free. Please note that Vegan and Gluten-free menus must be confirmed upon reservation.
And with that, you can even add a glass of Prosecco, Gin cocktail, or Champagne, or go for our bottomless drink option. What's there not to love?
Do you need to book in advance?
Our bakery can get particularly busy, especially during peak times and weekends. To avoid disappointment, we recommend you book your table in advance, especially if you're planning a visit with your faithful canine friend.
Booking couldn't be easier. Just head over to this page on our website and look for the "Book now" button. You can choose the date, time, and the number of people you'd like to reserve a table for. And your hound goes free, of course!
Room hire at Brigit's Bakery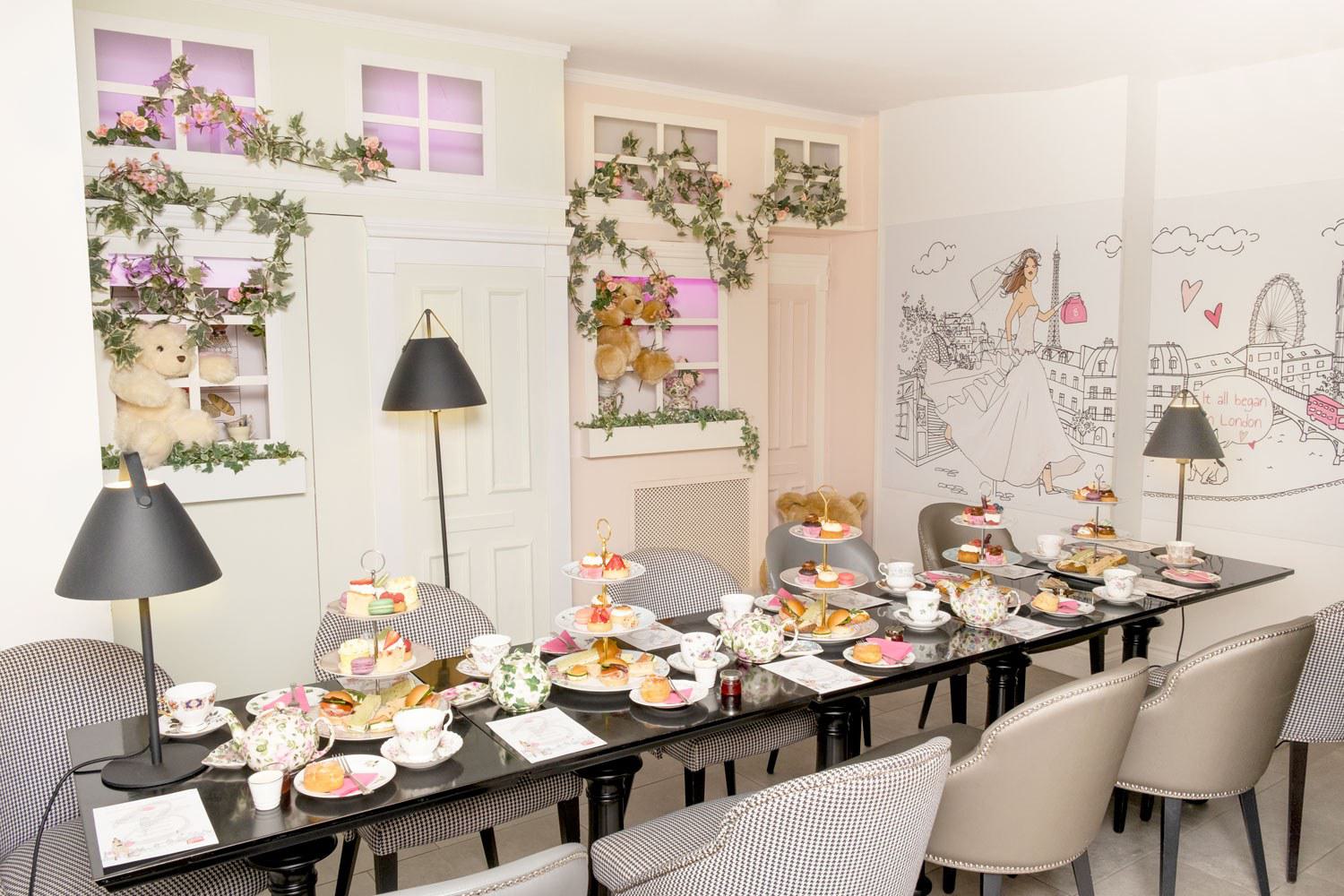 If you're looking for a dog-friendly cafe where getting together with friends and family and dining with your dog is made super easy for you, then you might want to consider our room hire service.
While the whole bakery can be hired out for an event (our ground floor can host up to 60 people seated or 100 people standing), we also have smaller and more private rooms downstairs. These aren't only ideal for business meetings and workshops. They are also perfect if you want a more reserved area, away from the hustle and bustle of the streets of Covent Garden - one of the busiest spots in London for tourists and locals alike.
Our downstairs rooms allow you more privacy, so you don't need to worry about your pup getting overwhelmed or distracted by too many strangers coming in and out. It's not quite the same as dining al fresco, but you'll be more comfortable and (let's face it) not exposed to the elements!
Hire one of the Brigit's Bakery downstairs rooms
Depending on the size of your party, we have three different rooms available downstairs:
The Sofa Room. L-shaped, this is the largest of our downstairs private rooms. It's ideal for small parties, meetings, or workshops and can host up to 16 people in total (spread across a number of tables).
The Garden Room. With stunning wall arts and chairs to match, our Garden Room makes for a beautiful medium-size room with a vibrant feel and can host up to 10 people.
The Cupcake Room. Last but not least, the Cupcake Room is the smallest of our downstairs rooms. It's cute, cozy, and quiet. Ideal for very private business meetings or for intimate, special occasions, it can accommodate up to 4 people. So if you're looking for a place where your trusted four-legged friend can come and sit with you undisturbed, this might be it!
If you wish to hire one of our downstairs rooms, booking is required. So please contact us in advance with your requirements, and we'll do our best to accommodate you, your guests, and your adorable pup. Simply complete this form, and we'll be in touch as soon as possible to discuss.

Friendly and welcoming staff
Worried that our staff may not be welcoming of your pooch? No worries! Our staff is renowned for being friendly and welcoming. Here's what some of our loyal customers say about the very people who will be looking after you:
"Best afternoon tea experience! Friendly staff and delicious food! [...] The staff were so friendly and welcoming. They were very polite and would check in to see if everything was okay. The service was amazing!!"
"Excellent food and really helpful staff . We visited for afternoon Tea and they catered extremely well [...] We dropped by without a booking on the Sunday for lunch and again really friendly staff, very accommodating [...] In London it is not easy to find friendly staff and good food but we will be back here again when we are in Covent Garden."
"Amazing little gem of a tea room in London, definitely need to visit! We visited this amazing little gem of a tea room for a surprise [...] The staff when arriving and during were so friendly, it made the overall experience even better!"
So, will you be choosing Brigit's Bakery for your next outing with your trusted hound?