Fun Things to do in London with kids this Summer
Are you looking for some fun things to do in London with kids this summer? Want to keep them entertained during the holiday with a treat here and there by doing something unusual and quirky? Then read on because we've got you covered.
Book a family-friendly Afternoon Tea Bus Tour
Always wanted to book an afternoon tea bus tour for yourself but you're worried that your children may be too young and would get bored? Well, not on our watch! Here at Brigit's Bakery, we have a range of afternoon tea bus tours designed with families in mind. All tours run for approximately 90 minutes (depending on traffic), so if your children are aged 5+ (and are okay without a toilet for that long) have a look at what we've got available for you.
The Peppa Pig Afternoon Tea Bus Tour
The Peppa Pig-themed Afternoon Tea bus tour runs every week from Thursdays to Sundays two to three times a day and departs from Somerset House. Our menu includes some amazing treats for your little ones. Just to name a few, we have:
Freddy Fox's Egg & Cress finger sandwich.
Mandy Mouse's Cheddar Cheese finger sandwich.
Grandpa Pig's Chicken & Tomato burger bun.
Madame Gazelle's Veggie Crudité & Breadsticks with hummus.
And Daddy Pig's Pizza mini margherita.
Plus, we've come up with a range of mini cakes and tarts, named after the one and only Peppa Pig, Suzy Sheep, Mummy Pig, George, Rebecca Rabbit, and Granny Pig. Yum!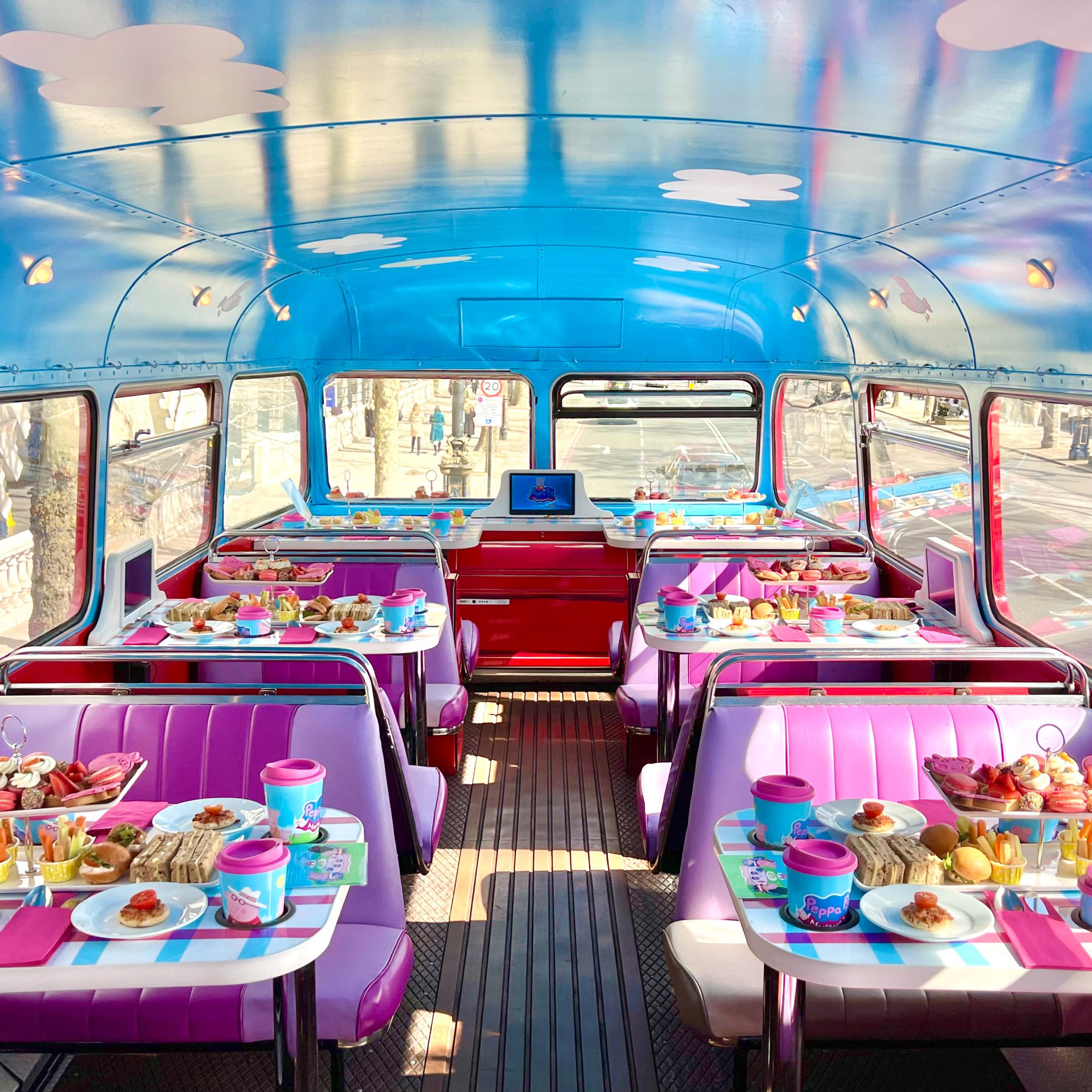 And we've thought about entertainment too! Each table comes with a special built-in tablet that provides guests with a Peppa Pig guided animation of the London tour along with sing-along songs for the whole family. We'll also give all children a copy of our Peppa Pig Afternoon Tea Bus Tour Activity Book, which is full of fun things to colour in and do along the journey. And you get your own branded travel mug to keep too!
Alternative menus (Vegetarian, Vegan, Halal, and Gluten-free) are available too. To see the details of those menus and book your table at one of our tours, check our booking page.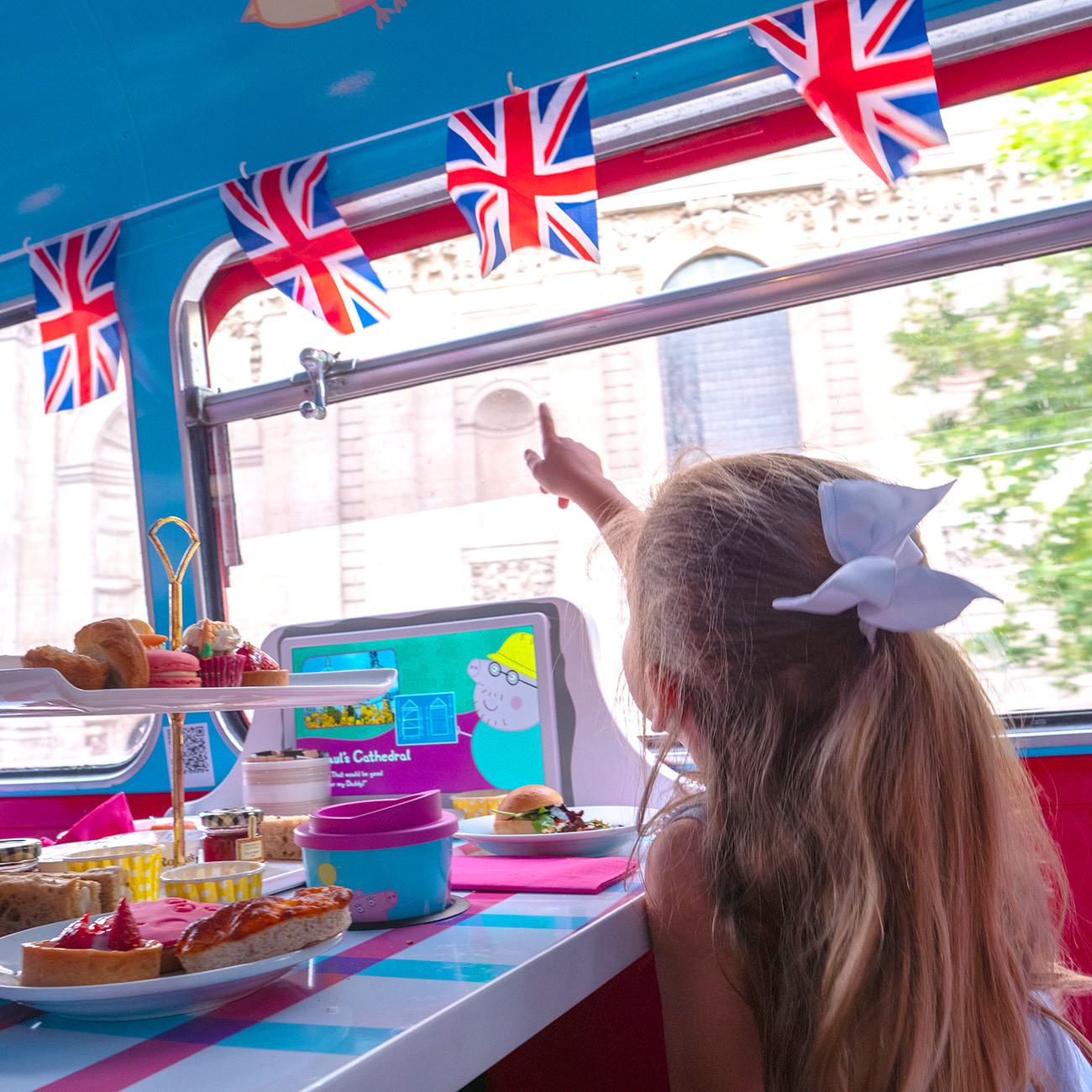 The Paddington Afternoon Tea Bus Tour
A more recent addition to our fleet of family-themed afternoon tea bus tours is our paw-tastic Paddington Bear Afternoon Tea Bus Tour. We have two tours a day running weekly between Wednesdays and Sundays and departing from Trafalgar Square. And yes, of course, marmalade sandwiches are involved! Who do you take us for?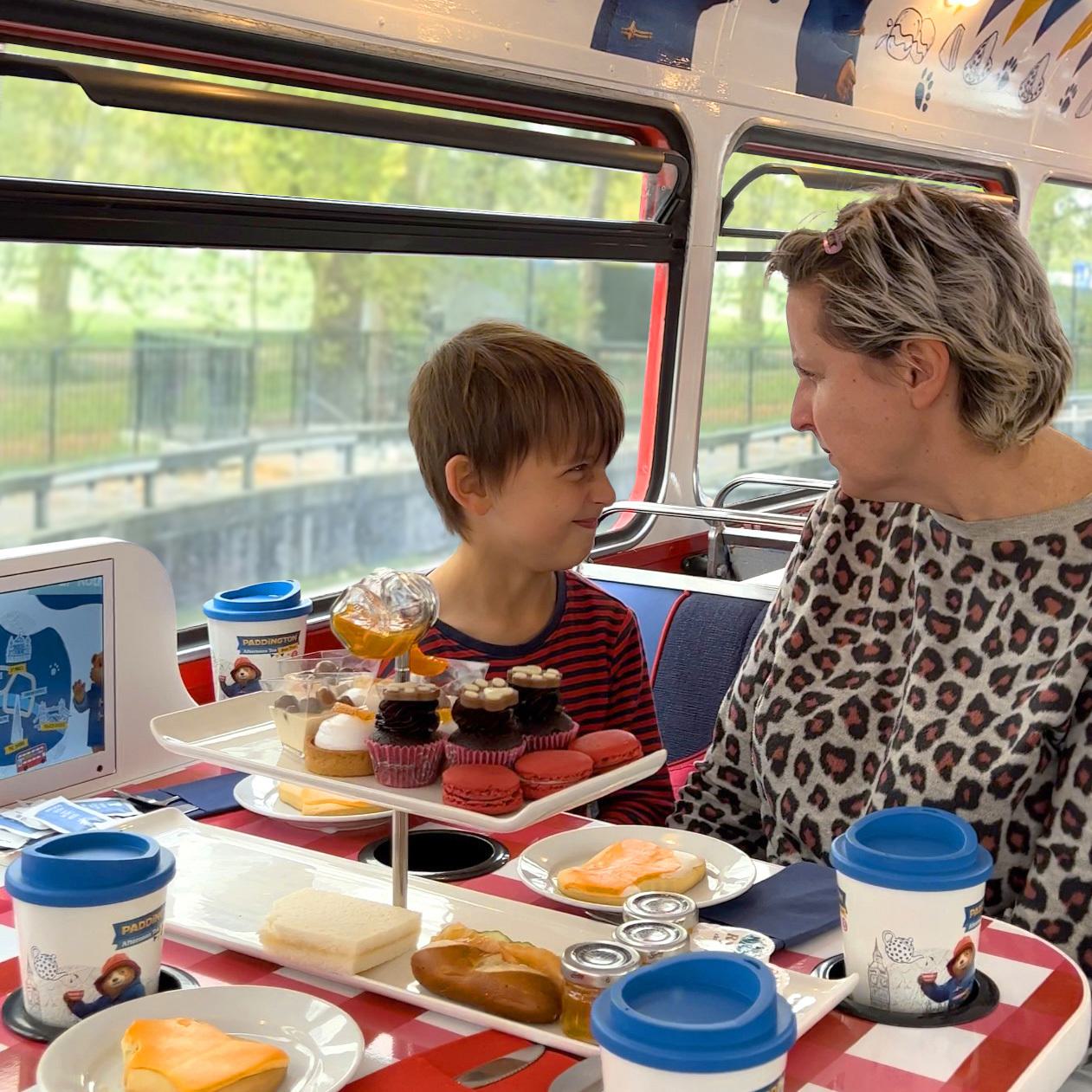 But that's not everything. Our Paddington-themed buses also come with an engaging tablet on each table where you'll be able to join in with fun sing-along songs and an entertaining tour of London given by Paddington Bear and Mrs Bird. So if you want to see the London landmarks through the eye of the most famous bear in the nation, this is your chance!
And once you've stuffed your face with marmalade and other finger-licking treats (including freshly-baked sconed with jam and your choice of a hot drink), each of you will also walk away with a unique branded travel mug! For our full menu (including our alternative menus) and to book your space on the Paddington bus tour, check out this page.
The BEANO Afternoon Tea Bus Tour - NEW and LIMITED EDITION!
If you're looking for an adventure full of mischief like no other, this is the tour you want to book! You see, for a limited time only, we are running an exclusive Beano Afternoon Tea Bus tour to celebrate Beano's 85th birthday!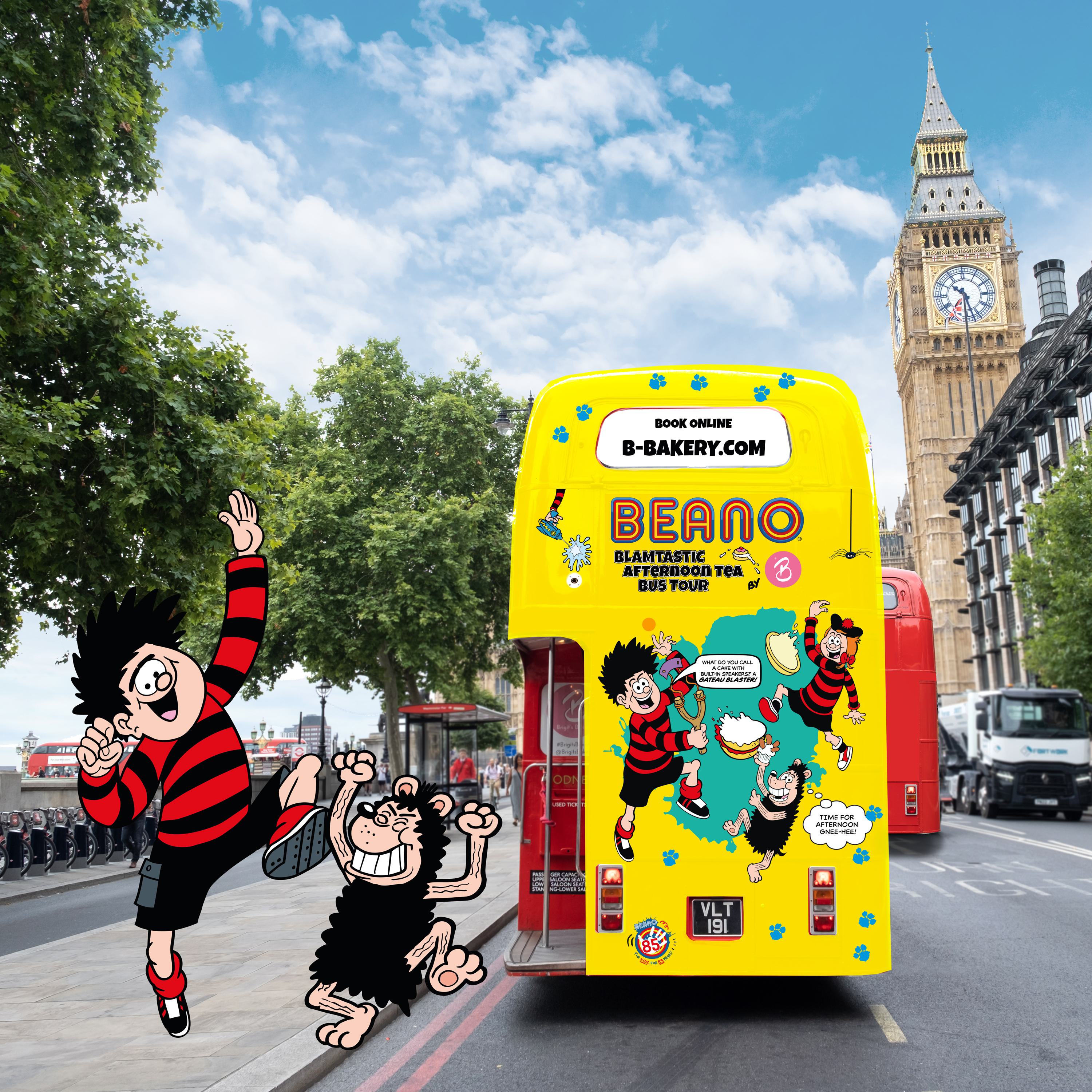 For this super special occasion, our chefs have created a Beano-inspired menu featuring the Bangers and Mash-up Chocolate Cupcake, the Cheesy Coal as a Cucumber and Cream Cheese Finger on Charcoal Bread, and many more sweet and savoury delights!
Our Beano Entertainer will provide you with unknown facts about Beano and the London landmarks you'll see during the tour. Plus, they'll amuse you with jokes and lots of fun, trick questions. You'll also learn how to draw Dennis, Gnasher, and Minnie like a pro, and take home a Beano Comic and your very own Beano reusable cup. For more information on our exclusive menu, availability, and bookings, click here.
Visit one of the many London museums
Did you know that most museums in London are free? You may need to pay for specific exhibitions, but otherwise, if you're looking for edutainment for the whole family, it doesn't have to be expensive!
Here are some ideas to inspire you:
Visit one of the many London parks (and grab a picnic!)
It's not a day in London if you don't spend some time in one of the many amazing parks the City has to offer. You're spoilt for choice when it comes to royal parks. There's Hyde Park, The Regent Park and Primrose Hill, St James's Park, Kensington Gardens, Greenwich Park, Richmond Park, Bushy Park, and Brompton Cemetery. Have you visited them all?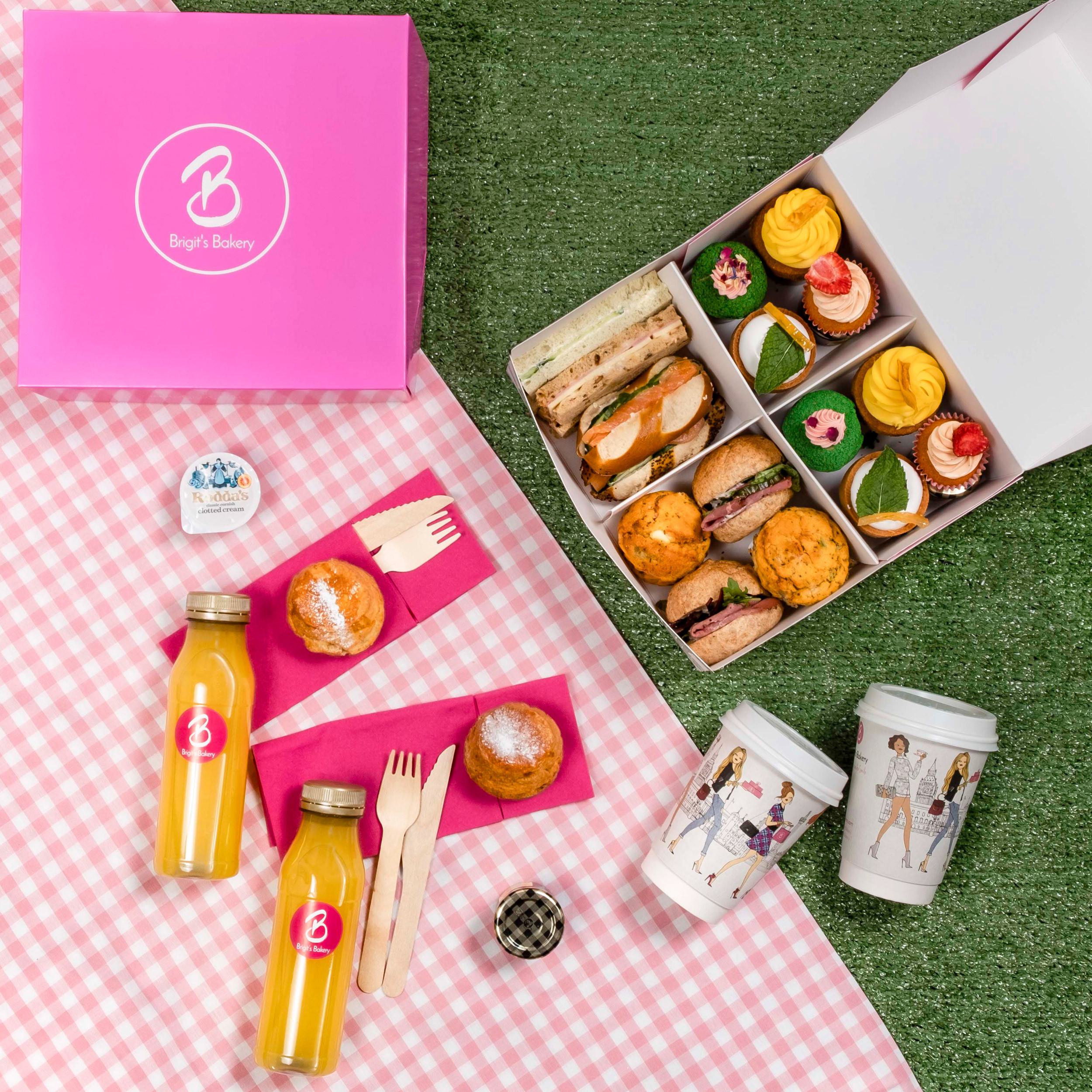 Chelsea Physic Garden is also running several family activity workshops during the summer holidays. Workshop tickets (mostly for children aged 5+) include entry to the Garden for the day.
Or you could simply grab a picnic and sit down somewhere nice to soak in the sun and the atmosphere. Whether it's a park, a beautiful garden, or a green, why not treat yourself to a Brigit's Bakery picnic? Our Afternoon Tea Picnic Lunch contains everything you need for a delicious afternoon tea. And the best part? It's available for you to pick up from Brigit's Bakery in Covent Garden with as little as 24 hours' notice.
Filled with a selection of mouth-watering cakes, sandwiches, and scones, the picnic also includes freshly squeezed orange juice and your choice of tea or coffee. It's light enough to carry and even fits in the pannier of a bike! So what's stopping you? To book your picnic, simply fill in the form on this page or call us on 020 3026 1188.
Experience the magic of Harry Potter
If you have any Harry Potter fans in your family, you can't miss out on the Warner Bros Studio Tour. Here you get to "walk in the footsteps of Harry Potter and explore the wonders of the Wizarding World." The experience allows you to check out sets, costumes, props, special and visual effects, and much more.
They also have a range of fantastic exhibitions, such as Professor Sprout's Greenhouse, Diagon Alley, and Gringott's Wizarding Bank (and more to come!) To plan your magical visit and jump on the chance to experience this treat, head over to the Warner Bros Studio Tour website.
Hop on the London Eye
Possibly another one of the most iconic things to do in London with kids is a trip to The London Eye. Your Standard Ticket includes a 30-minute tour in one of The London Eye's secure 32 pods. With breathtaking views from the heart of the City of London, you'll get to enjoy the Houses of Parliament and Buckingham Palace from above. And did you know that on a clear day, you can even see as far as Windsor Castle?
If you book online, you can grab yourself a deal with the Family Standard Ticket. It's cheaper and gives you guaranteed entry at your selected time slot. And once you're in the area, you're also at walking distance from SEA LIFE London, The London Dungeon, and Shrek's Adventure. So why not grab yourself a multi-attraction, London combination ticket and make a day of it?
Visit the London Zoo
One of the most popular things to do in London if you have children is to go to the London Zoo! For many families, it's an annual tradition. And it's no surprise because the London Zoo offers a range of fantastic activities your kids will absolutely love.
This summer, you'll be able to take on the London Zoo's Really Wild Challenge, with a host of family games themed around speed, survival, and stealth. Sounds exciting, right? Ready for a Sleeping Tiger agility game, a Buzz Wire challenge, and Hook-a-duck?
Plus, they offer you a range of incredible animal experiences. You can meet the penguins, the meerkats, the monkeys, and do a lot more! So check out the London Zoo website to plan your visit.
Enjoy the outdoor theatres
And last but not least, why not check out one of the many outdoor theatre shows this summer? Take a look at:
Wind in the Willows at Gunnersbury Park.
The Tale of Peter Rabbit by Quantum Theatre.
Alice in Wonderland at Kew Gardens, in Osterley Park, or at Chelsea Physic Garden.
The SpongeBob Musical at Southbank Centre.
Wizard of Oz at Morden Hall Park.
Bad Dad by Heartbreak Productions.
Tales from Acorn Wood at Lyric Hammersmith.
...And this is just a short list! There is so much to do in London with kids in the summer! So don't forget, if you want to see out what Afternoon Tea Bus Tours we're running, check out our website and select the month you're interested in. And have fun!
So what fun things to do in London will you pick this summer for yourself and your children?