Message about Coronavirus
08/06/2020
Bus Tours will start on 4 July 2020!
In accordance with the Public Health England (PHE) guidelines, we are excited to welcome you all back on board the Brigit's Bakery Afternoon Tea Bus Tours from the 4 July. The schedule of bus tours will be limited in the shorter term as the safety and peace of mind of our guests and staff remain our utmost priority. We have put in place some additional precautionary measures in line with the Health & Safety Executive (HSE):
The bus tours will run at reduced capacity to comply with social distancing guidelines. Each party will be seated with the required distance from other guests.
Staff will be wearing masks at all times. Guests will not be required to wear masks on board as we serve food and drink during the afternoon tea bus tours.
Passengers are required to wear masks when boarding, but are permitted to remove them during the tour.
Staff will be wearing disposable gloves.
Hand sanitiser will be provided on board and all guests will be asked to sanitise their hands on entering and exiting the bus.
As always, guests will be served their beverages in their own brand new reusable cup which they are encouraged to take home after the tour.
Refills will be done one at a time to further reduce any potential risk for cross contamination across parties.
The lead booker must have full contact details of each person in their booking for any potential contact tracing requirements.
Guests will be boarded and seated on to the bus from the front to back, and will be asked to exit in reverse order from back to front in order to further minimise close contact between guests.
We will continue to take guidance from the HSE and PHE and implement any changes required.
We thank you for your understanding and ongoing support and look forward to seeing you soon.
Please check our booking site for available tour times. Book you tour today!


21/05/2020
This week is Mental Health awareness week, and Brigit's Bakery has partnered up with The Justin Fashanu Foundation to bake and give out thousands of croissants Hospitals in London, with the simple mission of making people smile!! This is our small contribution to those who are and have been helping us through this pandemic which effects us all. We truly love giving back and we know that this initiative has made a few people smile and that was our main goal! Read the full article here:
The Justin Fashanu Foundation Partners with Brigit's Bakery for Mental Health Awareness Week
03/05/2020
Our NHS Bus Featured in BBC News website a few days ago as we made our way to Great Ormond Street Hospital to give NHS workers 1000 Croissants!!
We are sending a big massive thank you to all those at the NHS... Literally 💙💙💙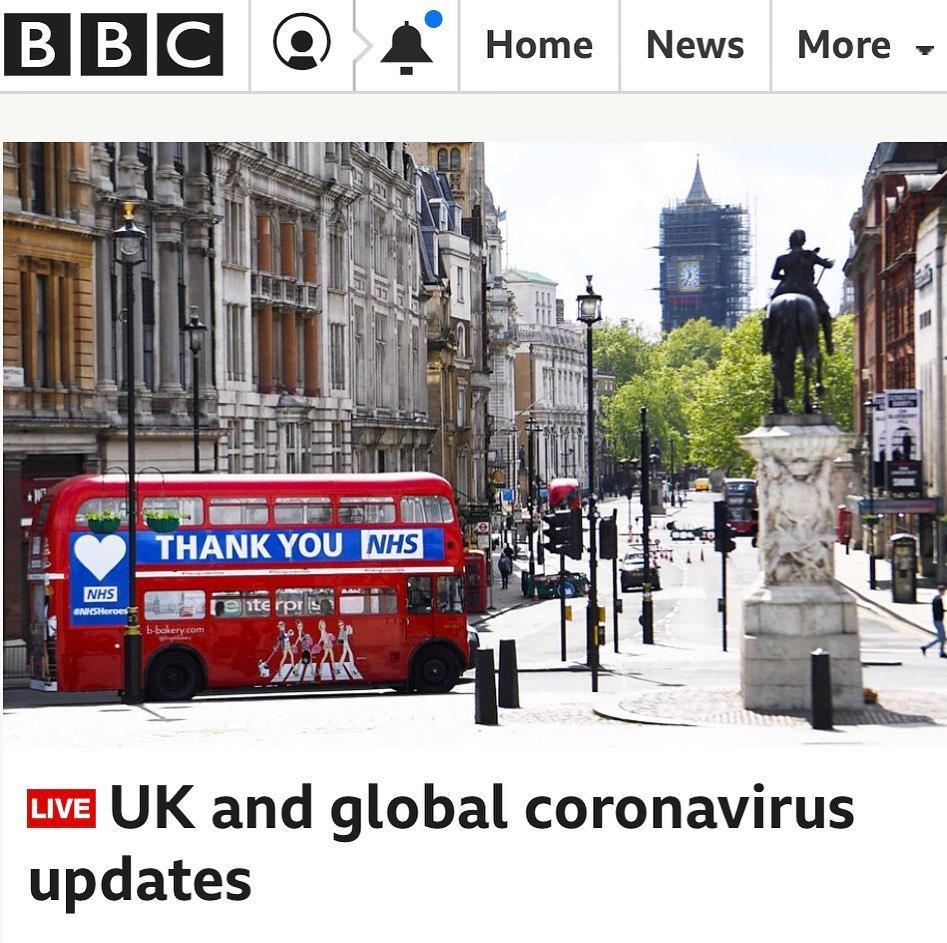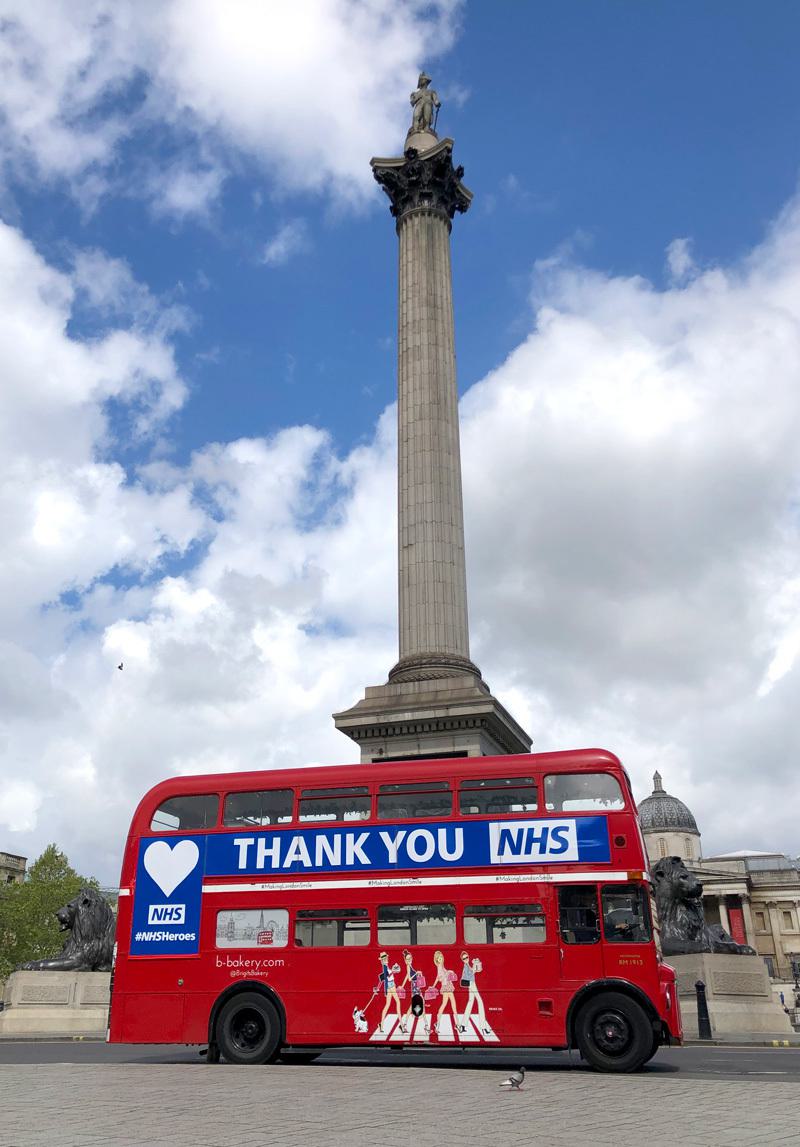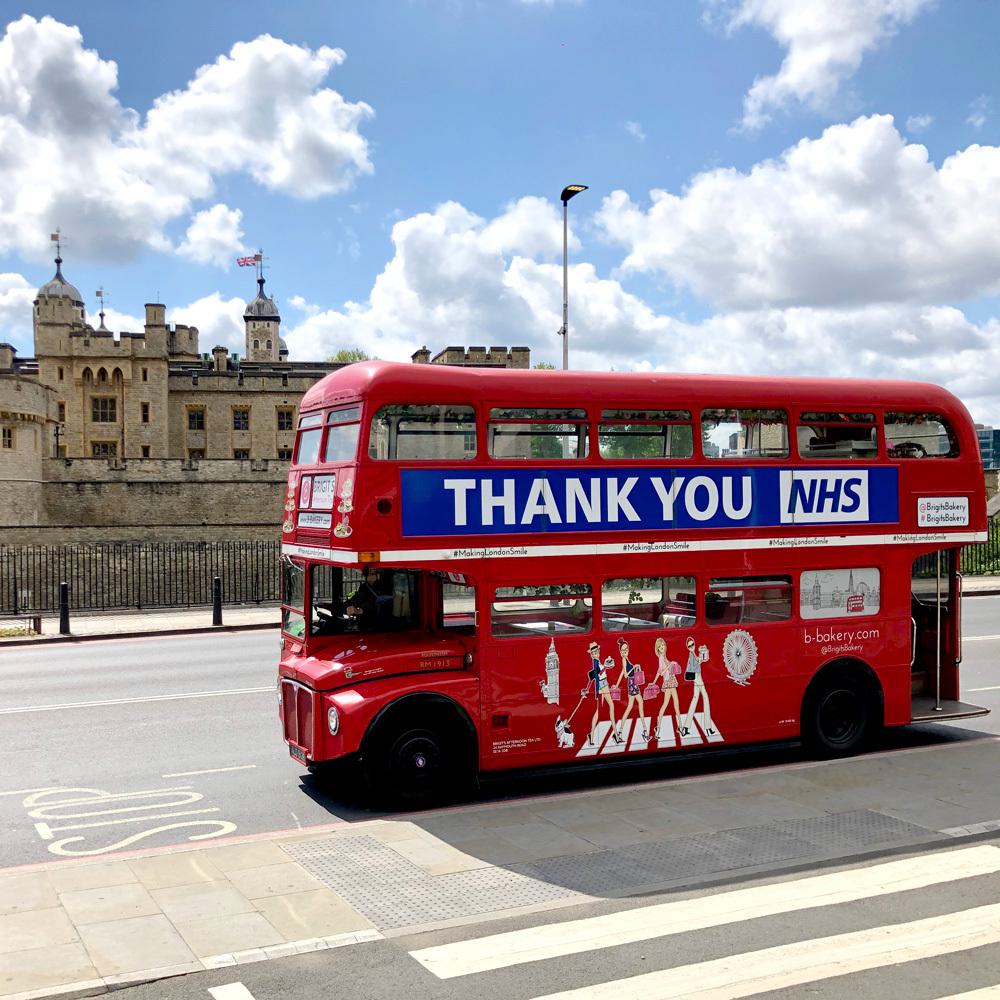 20/03/2020

It is with a heavy heart that following Government advice, we are now officially closed.
We are so very grateful for the continued support of our guests, family and friends and even more determined to continue #MakingLondonSmile in this uncertain time.
We will come back stronger, even more delicious and can't wait for the day we can welcome you on-board our buses and into our Bakery again.
Stay safe and healthy.
Your Brigit's Bakery Team


17/03/2020
During uncertain and difficult times, we're reminded of the importance of our loved ones and livelihood as we know it. We, at Brigit's Bakery, are always proud to hear that our customers have enjoyed our experience where happy memories are made and cherished. And long may this continue.
With reference to the current pandemic, please be assured that our team is working closely to maintain excellent hygienic standards. In addition, we are closely monitoring the UK situation. We are following Government guidance for businesses on how they should operate at this time.
At the time of writing (March 2020), our Afternoon Tea Bus Tours are running as usual. For any enquiries or questions surrounding your booking, we recommend emailing bus@b-bakery.com where a member of our team will be happy to advise. We kindly ask to let our team know if you are booked to visit and have any causes for concern surrounding your health.
Please note that in light of new government advice, we will be waiving rescheduling fees for March and April 2020 booking changes up to 24hrs prior to the tour departure time. There is a £22.50 rescheduling fee for changes within 24hrs of the departure time.
We thank you for your continued support. And we wish for our valued customers, friends, and family to remain safe, healthy and happy in this period.